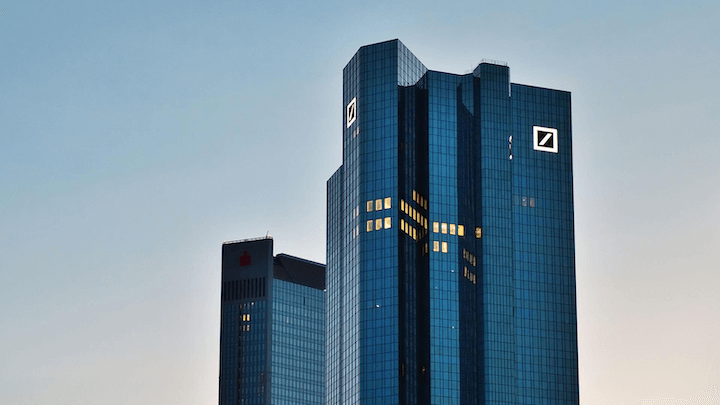 Deutsche Bank AG has forged a groundbreaking partnership with Swiss cryptocurrency technology firm Taurus SA in a significant leap forward. This collaboration is poised to reshape the financial landscape as we know it as Deutsche Bank prepares to offer its clients cutting-edge custody and tokenization services for digital assets. The announcement made public recently, marks a pivotal moment in the financial industry's relentless pursuit of innovation.
____________________________________________________________________________
Find more facts: Deutsche Bank Applies for Digital Asset License to Fuel Growth 
____________________________________________________________________________
The Powerhouse Duo: Deutsche Bank and Taurus SA Join Forces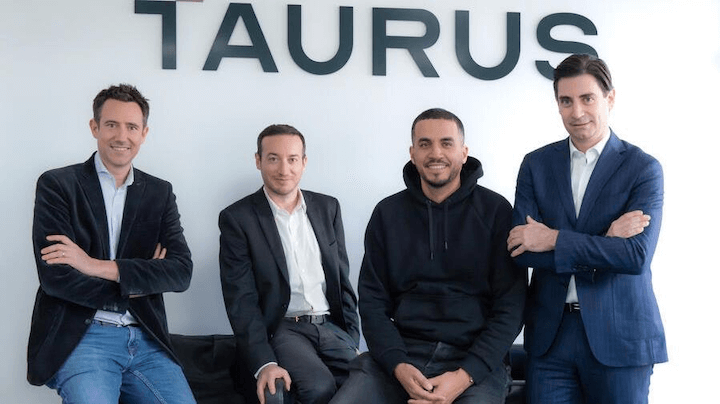 Deutsche Bank, a global banking titan with a rich history dating back to 1870, has always been at the forefront of financial services. Now, it is boldly stepping into digital assets and cryptocurrencies. This move is made possible through a strategic partnership with Taurus SA, a Swiss startup renowned for its expertise in crypto technology.
Pioneering Custody Services for Digital Assets
The core objective of this collaboration is to introduce a robust and secure custody solution for digital assets. As the demand for cryptocurrencies and digital assets surges, the need for trustworthy custody services has never been greater. With its extensive experience in financial services, Deutsche Bank is well-positioned to provide the security and reliability that the crypto world sorely needs.
Tokenization: The Future of Asset Management
In addition to custody services, Deutsche Bank is set to venture into the exciting realm of tokenization. Tokenization involves representing real-world assets as digital tokens on blockchain networks. This groundbreaking technology not only enhances accessibility but also creates liquidity for traditionally illiquid assets, such as real estate and art. With Taurus SA's expertise, Deutsche Bank is poised to unlock new asset management and investment opportunities.
The Visionary Minds Behind the Partnership
This collaboration is not a spur-of-the-moment decision; it's part of Deutsche Bank's carefully planned strategy. Deutsche Bank's global head of securities services, Paul Maley, laid out the roadmap in a February interview with Bloomberg News. His foresight and belief in the potential of digital assets have now materialized into this groundbreaking partnership.
A Resilient Industry Amid Market Fluctuations
Deutsche Bank's and Taurus SA's partnership underscores a growing trend in the financial sector. Despite occasional market fluctuations and high-profile company collapses, major financial institutions are doubling down on their crypto ventures. The industry's resilience speaks volumes about digital assets' enduring appeal and potential.
Global Expansion: A Promising Outlook
Deutsche Bank is not alone in its crypto ambitions. Other notable financial institutions like Nomura and Julius Baer have expanded their crypto operations. These banks are looking to emerging crypto hotspots, such as Dubai, where regulators have embraced digital assets with open arms. This global expansion signals a paradigm shift in how traditional financial institutions adapt to their clients' evolving needs.
Conclusion: A New Chapter in Finance
The collaboration between Deutsche Bank and Taurus SA represents a game-changing milestone in the evolution of the financial industry. With the introduction of secure custody services and the exploration of asset tokenization, Deutsche Bank is demonstrating its commitment to meeting the demands of the digital age. This partnership underscores the bank's forward-thinking approach and highlights the immense potential of cryptocurrencies and blockchain technology.
As Deutsche Bank and Taurus SA embark on this exciting journey, we can anticipate a future where traditional and digital finance coexist, offering investors and clients various innovative and secure financial solutions. That is a testament to the power of collaboration and the spirit of innovation that drives the financial industry forward.