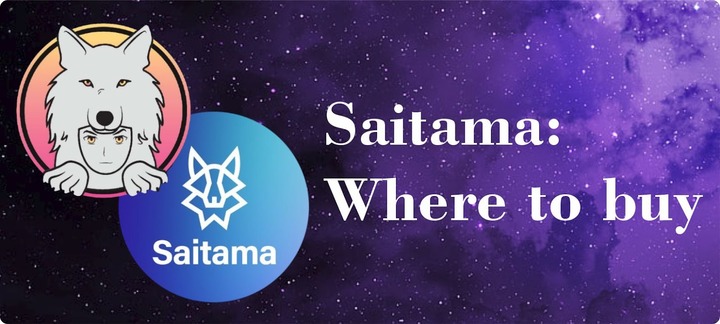 After its rise to the moon, crypto investors got interested in the Saitama coin and its options for buying it. Saitama is one of those meme coins that have exploded due to social media hype and still excite the imagination of investors. Saitama Inu buyers became rich in November 2021. This review will give you an understanding of this coin and instructions on where you can buy Saitama Inu.
About Saitama Inu
How Saitama Token Started
The story of Saitama starts at the end of May 2021. A newborn crypto project with its native token gained popularity in just a few days. Well-done plans, attractive booklets, and promises to become a new crypto revolution won the hearts of Internet users. The hype and artificial pump got the Saitama coin price to x1800 of its initial value.
However, after the launch of an inferior SaitaMask wallet, the price of the Saitama token started to go down inevitably. Difficulties are normal for new and developing projects, but many Saitama users were highly disappointed.
They blamed SaitaMask for crashes, bugs, and unsatisfying work. The token price started to drop and reached its initial price once again.
Saitama Token V2 Release
The token price drop did not spoil the Saitama team's plans. The team started a planned project rework at the end of 2021. A new version of the Saitama token has resulted from this rework. According to the project goals, the Saitama meme coin would turn into a utility coin by mid-2022.
In June 2022, Saitama issued the upgraded version of the Saitama token contract – Saitama V2. Saitama has become a more secure, CEX-friendly token with better tokenomics.
This enhancement gave the investors hope for a new boom in the future or at least for stable growth.
What's Behind the Saitama Token
Saitama Inu is considered a meme coin inspired by Shiba Inu. However, the team plans to build a serious project that can compete with the market giants.
Saitama applications, wallet, and Saitama's game are only a part of the bigger plan. The tasks for the remote future include creating Saitama's own blockchain and metaverse.
These goals are truly impressive for such a young project.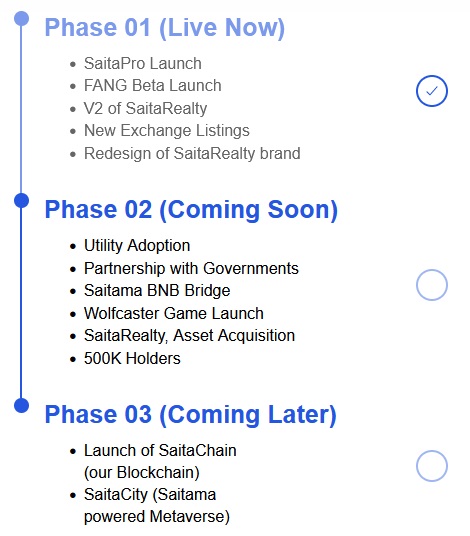 Saitama also aims to make its applications and software attractive to Generation Z. The team describes it as an educational mission to show younger people that investing is fun and simple. The goal of attracting those who are young and risky has already been achieved.
The social media hype around a making-reach coin with a funny wolf mascot has given the necessary start to the project and formed a fairly strong community for a 1.5-year-old project. The Saitama community even has a name, Wolfpack, its wolf-inspired ideology, and dozens of social media channels to chat and share crypto news.
Is Saitama Coin Worth Buying?
The question of the Saitama coin as an investment is ambiguous. On the one hand, the project is promising, with clear goals and a loyal community already formed. On the other hand, it takes work to predict the exact perspectives of Saitama. The project was launched not long ago, and its success depends on proper management, new releases, and the coin's utility.
Keep in mind that crypto assets are extremely volatile. This uncertainty makes Saitama a highly risky investment. However, this investment can be profitable if the project team manages at least some of the most ambitious tasks. Make sure you diversify your assets to save money in case of unexpected price drops.
How to Buy Saitama Inu?
Saitama Inu is an altcoin that can be purchased only for cryptocurrency. You cannot buy Saitama coins for USD or Euros. You should have Ethereum, USDT, or other major crypto assets in your wallet and transfer them directly to altcoin exchanges or the Saitama platform to purchase a certain amount of Saitama coins.
Tip: Ensure you are buying Saitama V2, not Saitama V1, before buying. V1 coins can still be purchased on some exchanges, but they do not worth anything because they are not supported by the team anymore. Use purchase links from the official website only to avoid confusion.
Where can I Buy Saitama Inu?
There are three official ways to buy Saitama Inu. You can purchase Saitama coins via external exchanges or Saitama native services: SaitaPro and SaitaSwap.
How to Buy Saitama on SaitaPro
SaitaPro is Saitama's native wallet. You can use it to stake, trade, hold and send Saitama coins. To get coins in your Saitama wallet, follow these steps:
First, install the SaitaPro app.
To get a SaitaPro wallet go to your Google Play Store or AppStore. Download the SaitaPro app using links for Android or iOS, respectively, or find the SaitaPro app via the search bar. Install and open the application. Create your Saitama wallet or connect your existing wallet. If you create a new wallet, proceed with security settings. Name your wallet, create a pin code and write down the suggested security words.
Send Ethereum to your SaitaPro wallet. Remember that the Ethereum network charges a gas fee for transactions.
Proceed to buy Saitama Inu with Ethereum. Go to SaitaSwap – Saitama decentralized exchange. SaitaSwap is available in your SaitaPro wallet app or via a web link. To use SaitaSwap on your app, select the "Wallet" tab and click on the "Swap" button.
Select Saitama as a purchase token and enter the number of tokens you want to buy. Go to Settings to change slippage tolerance to a preferred percentage.
Confirm and submit the swap transaction. Then check your status with Etherscan.
How to Buy Saitama via SaitaSwap Web
Use a direct link to SaitaSwap and connect your WalletConnect or MetaMask wallet.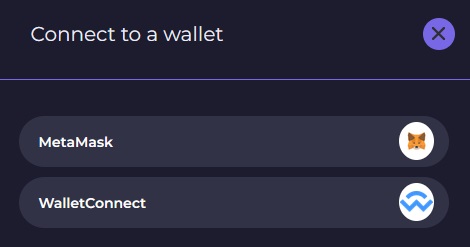 Ensure that you have enough Ethereum in your connected wallet. Then buy Saitama coins with Ethereum from your connected wallet.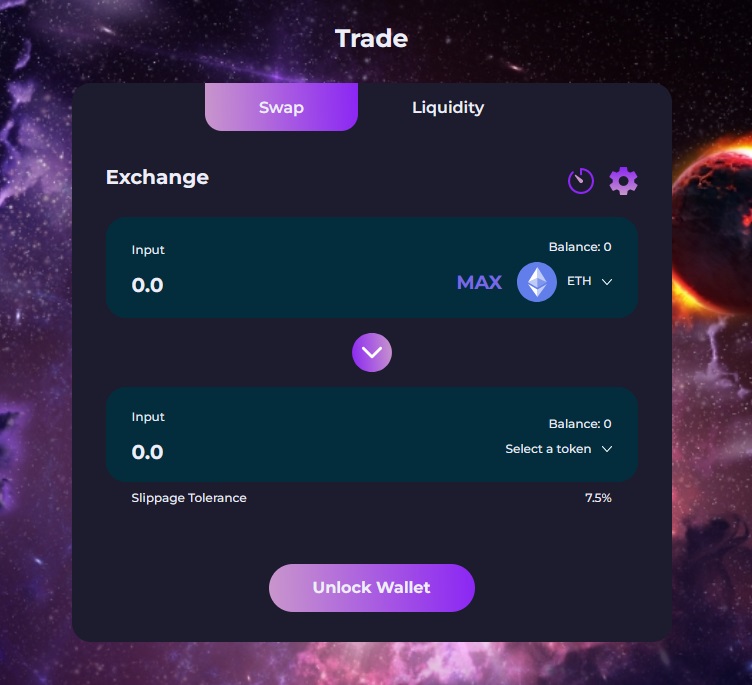 How to Buy Saitama on Altcoin Exchanges
| | | |
| --- | --- | --- |
| Poloniex | ShibaSwap | SushiSwap |
| BitMart | Gate.io | Koinbazar |
| BiTrue | Glottus | LATOKEN |
| MEXC | BKEX | OKX |
| ByBit | Hotcoin | Hotbit |
| DigiFinex | Lbank | XT.com |
If you have an account on an altcoin exchange and have a certain amount of crypto assets, you can buy Saitama directly using your preferred exchange services.
If you still need to get cryptocurrency in your wallets or you want to know where to buy Saitama crypto assets with fiat currency on the Coinbase example – move to the next topic.
How to Buy Saitama on Coinbase Wallet
Direct Saitama – Coinbase and Coinbase – Saitama transactions are not currently supported. Still, a Coinbase wallet can be a bridge to buy Saitama coins on altcoin exchanges. Follow these steps to get Saitama coins with the help of Coinbase:
Sign up for your Coinbase account. Buy Ethereum with fiat currency, for example, USD.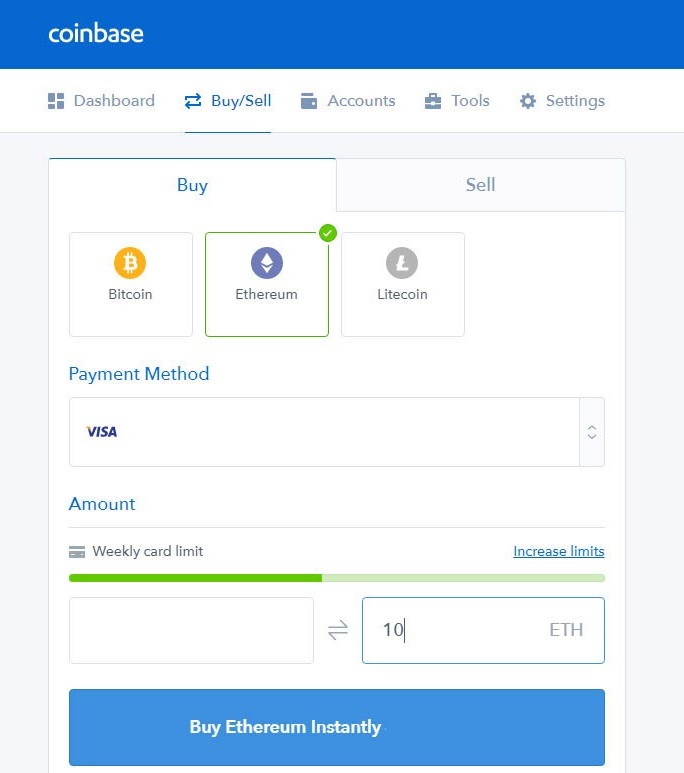 Go to one of the altcoins, as mentioned in earlier exchanges. Create an account on an altcoin exchange. Copy the number of your wallet on this exchange.
Return to Coinbase and send the preferred amount of ETH to your altcoin wallet.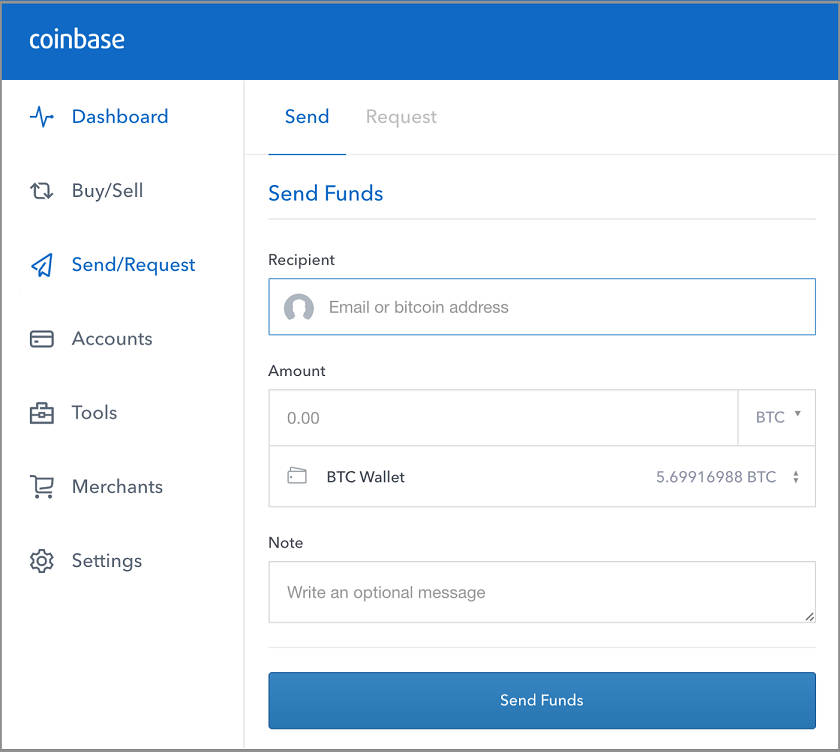 Go to an altcoin exchange again and check the Ethereum transaction.
Find the purchase option on your exchange and set up Ethereum as your token for sale and Saitama as your purchase token.