What is Skey
SmartKey (Skey) coin is a little-known crypto token with colossal potential. Skey ERC-20 powers the Smart Key blockchain system together with its twin SkeyUSD. A great number of trusted companies, such as Ferrum Network, CoperniCoin, and Caruma, are Smart Key partners that use its blockchain solutions.
The project has gone up significantly since its start in 2019, and its team keeps working hard to develop the service. It is a good precondition for SmartKey crypto price's possible growth in the future.
If you wonder where to buy Smart Key crypto, this review will help you to figure it out.
Where Can I Buy SmartKey Crypto?
Skey coin is not popular enough to be available on major exchanges like Binance or Uphold. So, if you want to invest in Smart Key crypto, you should have an account on one of the altcoin exchanges you'll find in this review.
Besides, you should know how to purchase altcoins with fiat money. Today Skey coin is available on Uniswap, Probit, Kucoin, and Bitmart.
KuCoin: purchase SKey coin with fiat directly
Most of the smaller exchanges do not support direct fiat money deposits. This option is available on the biggest exchanges like Binance and Coinbase only. Fortunately, the KuCoin exchange is an exception and accepts fiat deposits.
So, you can buy SKey crypto with fiat on KuCoin.
How to buy Smart Key crypto on KuCoin
Registration
Go to the KuCoin website and click on the "Sign Up" icon. Enter your email and password. Check your email for the verification code and enter it in the field suggested.
Crypto purchase
You can choose from several deposit methods to buy crypto on KuCoin:
Fast trade: Choose the "Fast trade" option for a quick money transfer. This option allows you to use different transfer services such as Neteller, Skrill, Webmoney, Cash app, etc.
P2P transfers: P2P is the method of buying coins from another person directly.
Third-party: Third-party is a way to buy crypto with your debit/credit card or bank account.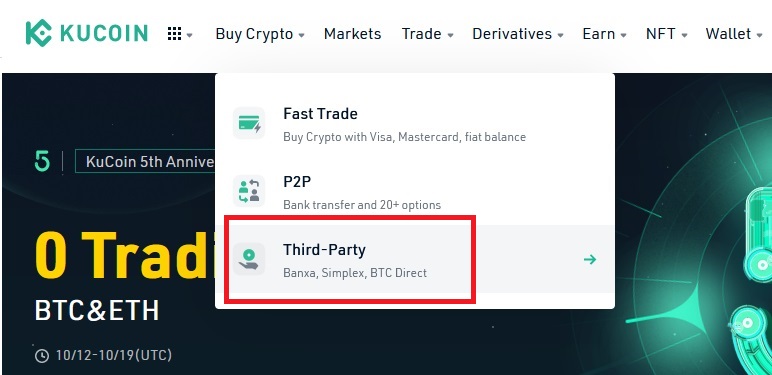 If you want to buy a Skey coin with fiat, choose the "Third-Party" option. You will see a page where you can select your payment method. It can be a bank transfer, VISA/Mastercard option, or Apple Pay.
Choose the currency to spend in the "Spend" drop-down list.
Choose the amount of currency in the "Spend" field.
Choose USDT in the "Buy" drop-down list. (Note that you will not see a SmartKey coin in the "Buy" drop-down list because you can buy it later, with USDT only).
Go to the Markets tab on the main menu to buy Skey coins with USDT. Enter SKEY in the search field and click "Trade". Find USDT-SKEY pair and buy a SmartKey coin.
Bitmart, Probit: purchase SKey coin via Coinbase
Unfortunately, SmartKey crypto is not available on Coinbase but you can deposit fiat currency to purchase this coin. Being one of the most reliable exchanges, Coinbase offers a crypto wallet. It allows you to buy popular digital assets and transfer them to any exchange. This is why most traders buy altcoins using Coinbase as an intermediary.
How to set up a Coinbase account
Registration
Go to the Coinbase website.
Click on the "Get started" icon and enter your name, email, and password.
Check the box and create a free account.
Verify your email.
Set up two-step verification and log in to your new Coinbase account. Remember that you can also use a mobile application to set up your account.
Set up payment methods
To manage your payment methods, click on your profile image on the top right and select "Settings".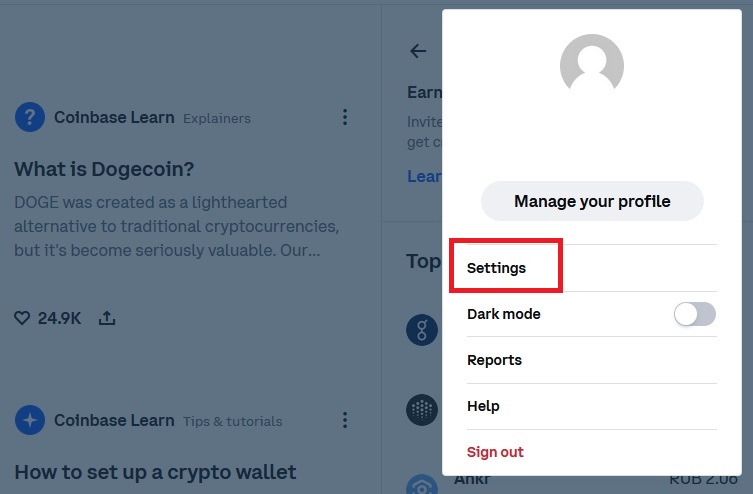 You will see a horizontal menu with a "Payment methods" tab. If you use a mobile version, tap on the menu icon on the top left, and enter the "Profile and Settings" menu right under the profile picture.
Click on the "Add a Payment Method" button. Link a payment method to your account. You can use a bank account, debit or credit card, gift card, or a wire transfer.
Crypto purchase
The next step is to buy your intermediary cryptocurrency. This will allow you to get Skey Crypto on altcoin exchanges later. For your information: most traders buy BTC or ETH for further altcoin transactions. In this case, you will need USDT for Bitmart and USDT or ETH for Uniswap and Probit.
To buy USDT or ETH on Coinbase, find the "Trade" button on the side menu to the left.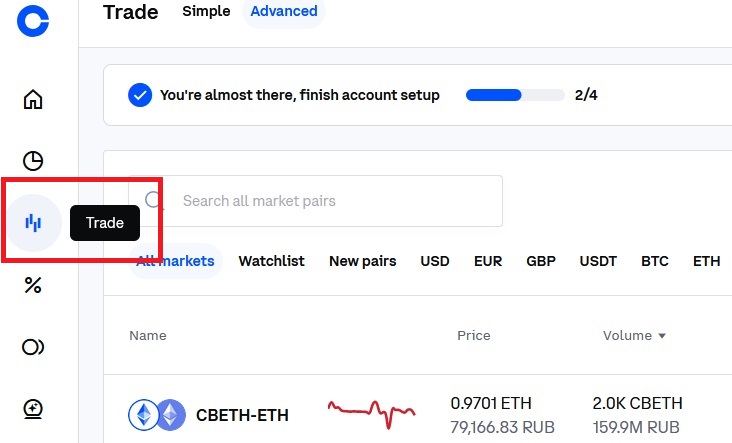 Choose a currency pair: for example, USD to ETH. Always check in advance which currency you need to trade on altcoin exchanges.
Enter the amount of money you wish to spend.
Select your payment method and click Buy.
Now you have to send this money to your altcoin wallet. So, the next step is to set up your altcoin exchange account.
How to buy Smart Key crypto on Probit
Go to the Probit website.
Click on the "Register" button, and enter your required data.
You will receive a verification email. Enter the code you have received and set up a two-factor verification.
Find a small Wallet drop-down list in the top right corner of the page.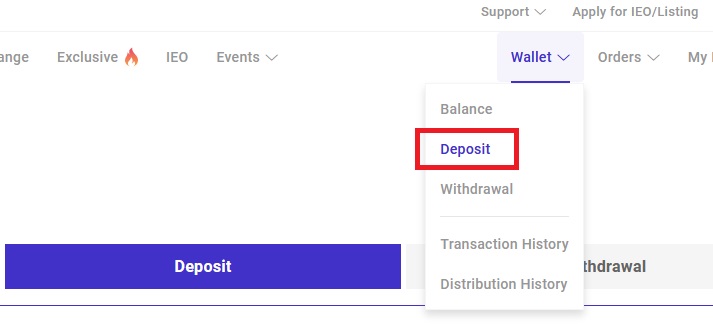 Click on "Deposit" and select USDT or ETH coin. Copy your wallet ID from the Deposit Address field.
Return to Coinbase and select the "Send&Receive" icon on the top.
Enter your copied USDT or ETH wallet address, and select the necessary amount of the corresponding currency.
Proceed with the "Continue" and "Send now" links.
Enter your verification code and get money on your Probit account.
Go to Probit again and check the transaction.
Select the "Exchange" button on the top.
Open the hidden tab on the left and fill in "skey" in the search field.
Choose one of the SKEY/ETH and SKEY USDT pairs and buy a Skey coin with your base cryptocurrency.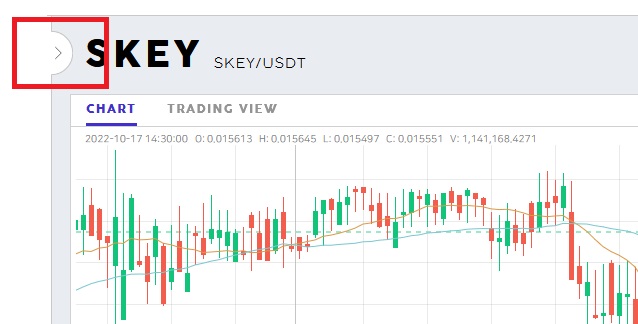 How to buy Smart Key crypto on Bitmart
The procedure on Bitmart is similar to Probit. Transfers using Coinbase as an intermediary are the most convenient way to get cryptocurrency on your Bitmart wallet.
To sign up, go to the Bitmart website.
Click on the "Get Started" icon, and enter your email and password.
Enter the verification code.
On the top right, select "Assets" – "Spot."
Find USDT and choose the "Deposit" link.
Copy your USDT wallet ID and return it to Coinbase to send USDT to Bitmart.
On Coinbase, select the "Send&Receive" button.
Choose the necessary amount of USDT to send.
Proceed with the "Continue" and "Send now" buttons.
Enter your verification code and return to Bitmart.
Check your balance on Bitmart and select "Markets" in the top menu.
Search for SKEY/USDT pair and buy Smartkey crypto.
You can also use Moonpay and Banxa services to transfer money on Probit and Bitmart.
Uniswap: purchase via Coinbase Wallet
Coinbase Wallet is a convenient app for managing your finances with a Coinbase account. All the exchanges described above can work with this wallet. However, some services are especially good to use with it. One of these services is Uniswap.
How to buy Smart Key crypto on Uniswap
How to set up a Coinbase account
If you haven't created an account on this exchange yet, follow the How to Set Up steps. We have already described the process of registration above.
How to set up Coinbase Wallet
To get access to Uniswap, you should first set up your Wallet.
Go to the Coinbase website. Find the menu icon on the top right corner of the main page.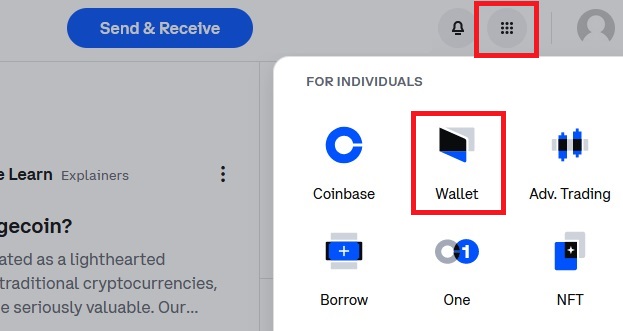 Click on it and select Wallet.
Download Wallet for mobile or Google Chrome browser.
When downloaded, create a new wallet and set up your security data.
Connect your wallet to your account by clicking "Buy" – "Connect my Coinbase account."
How to connect Uniswap
Go to the Uniswap main page.
Click "Connect" and select the wallet.
Open your mobile Coinbase app and scan the QR code.
The wallet is now connected. You can choose the currencies to swap: for example, USDT to Skey coin.
Conclusion
Skey crypto price is now quite low for its potential because few people know about growing projects. However, SmartKey network ambitions are high, and the team constantly works on the project.
This is the reason why SmartKey crypto price predictions are primarily positive.
Overall, there are many ways to buy promising altcoins, such as Skey crypto: direct purchase, intermediate transfers via Coinbase or other exchanges, and crypto-wallets.
No matter which one you choose, remember that cryptocurrencies, especially altcoins, are highly volatile and might be complicated for beginners.