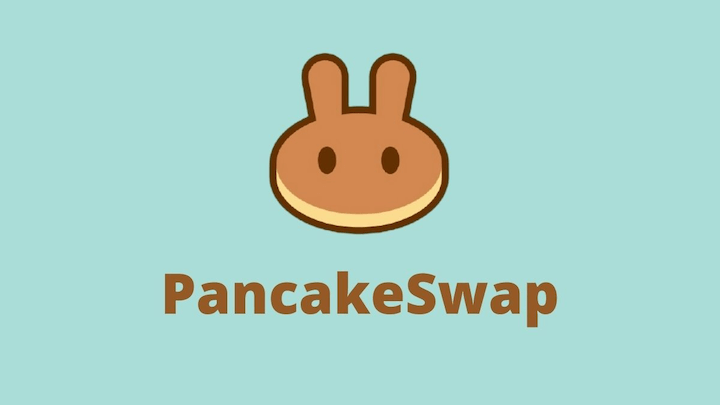 Hey crypto enthusiasts, hold onto your hats because PancakeSwap is making waves again! The popular decentralized exchange (DEX) is stepping into the zkSync Era Network, and this move is set to bring a world of opportunities for both the platform and its ever-growing user base. Get ready to swap, provide liquidity, and enjoy the benefits of faster and cheaper transactions.
Expanding the Horizon: Welcome to zkSync Era!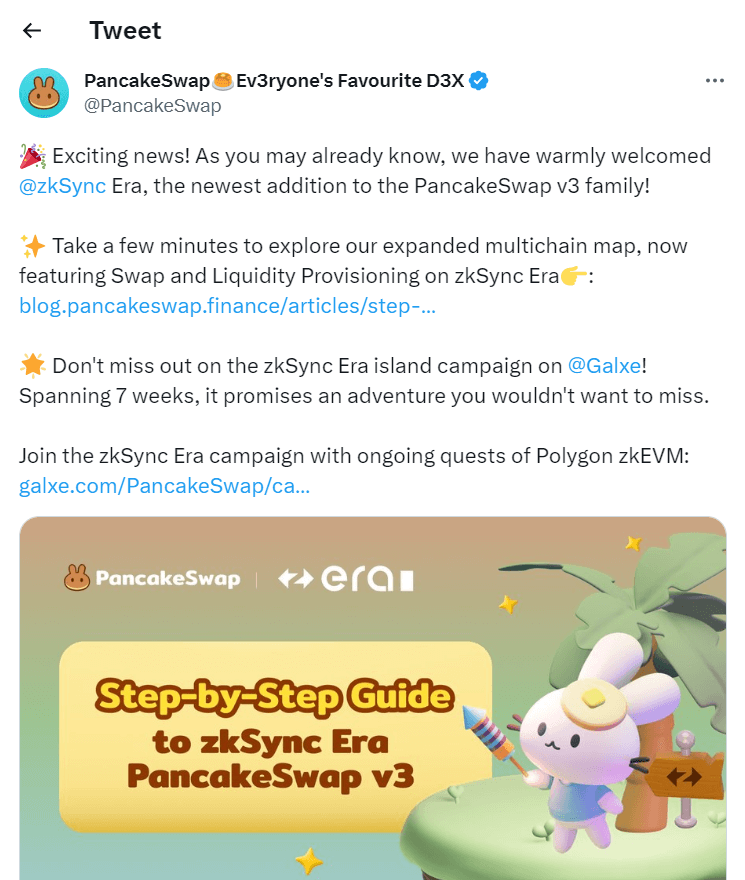 PancakeSwap, known for its user-friendly interface and wide range of features, has been on a mission to broaden its reach and attract more traders to the DeFi space. The DEX has extended its presence to the zkSync Era Network as part of this expansion strategy. This new integration means even faster and cheaper transactions for users, making the whole trading experience a breeze.
Fewer Fees, More Fun!
In line with its user-centric approach, PancakeSwap is bringing some great news for traders. With the launch of the zkSync Era Network, transactional fees will be a mere 0.01% of the trading value. Yes, you read that right – super low fees! This move is set to attract more traders and liquidity providers to the platform, adding to the vibrant and bustling community of PancakeSwap enthusiasts.
Smart Contracts: Your Trusted Partners
One of the key reasons for PancakeSwap's popularity is its reliance on smart contracts. Instead of traditional intermediaries, smart contracts power the platform's trades, lending services, and even lottery features. That ensures that transactions are executed transparent, efficient, and trustless. So, whether you're swapping tokens or providing liquidity, you can do so confidently.
More Chains, More Convenience
PancakeSwap believes in giving its users the freedom to choose, which is why it has expanded its operations across multiple chains. From the BNB Chain to Ethereum, Polygon zkEVM, Aptos, and now zkSync Era, the DEX offers a wide range of options to suit your preferences. This multi-chain approach also contributes to the overall decentralization of the platform, creating a robust ecosystem that stands strong in the face of any challenges.
Numbers That Speak Volumes
If you need more convincing about PancakeSwap's dominance in the DeFi space, look no further than the numbers. As of Wednesday, the protocol was holding a whopping $1.57 billion worth of tokens, as reported by DefiLlama data. These figures testify to the trust and support the platform enjoys from its dedicated users and community.
A Bright Future Ahead
With the zkSync Era Network integration, PancakeSwap has set the stage for an exciting future. Faster transactions, lower fees, and a seamless user experience are just the beginning. As the platform continues to expand and innovate, we can expect even more features and opportunities to come our way.
So, if you still need to hop on the PancakeSwap bandwagon, now's the time! Join the millions of users who have embraced the world of decentralized finance, and get ready to trade, provide liquidity, and explore the DeFi universe like never before. PancakeSwap is leading the way, and it's an adventure you will want to take advantage of!
Remember, the DeFi world is about taking control of your financial journey and being part of a community driving change. PancakeSwap embodies these principles, and with the zkSync Era, the future looks brighter than ever!
Happy trading, everyone! 🥞🚀 And stay tuned for more crypto news!