No matter how much digital crypto is there, people's experience consistently exceeds the sum. That is why it is crucial to adopt the knowledge of people who are well-versed in this challenging business's intricacies.
Do you know how to start Bitcoin investing, or how many people own Bitcoin? In this article, we will talk about the most outstanding crypto investors whose experience will help you avoid mistakes and build your own strategy for success.
Top 5 Crypto Investors 💳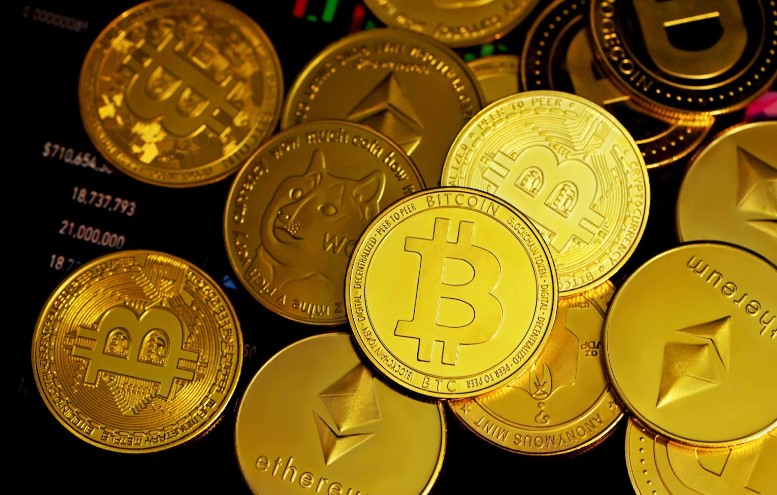 These individuals have made huge profits from cryptocurrency investments and are highly respected in the industry. They offer valuable insights into navigating the often volatile crypto markets and can provide guidance on when it might be best to buy or sell certain coins.
Let's take a look at some of these top crypto influencers and what they can teach us about successful cryptocurrency investing.
Barry Silbert
Barry Silbert is quite a famous Bitcoin trader and crypto expert among all those interested in digital assets. He is the Digital Currency Group (DCG) creator with an AUM of over $50 billion. Over the eight years of its existence, his business has achieved incredible results — it is not for nothing that Silbert is called the cryptocurrency king. DCG invests in the most exciting and successful crypto projects, such as Genesis, Grayscale Investments, CoinDesk, Luno, and many others.
Cameron and Tyler Winklevoss
If you are even a little versed in the crypt, then Cameron and Tyler Winklevoss are probably familiar to you. The brothers gained notoriety when they sued Mark Zuckerberg for allegedly stealing their idea to create Facebook. Although that claim was eventually settled, their stake in the social media giant has given them a large sum of money to invest in cryptocurrency.
In 2013, the twins invested approximately $11 million in Bitcoin, which was 1% of the value of this digital currency. At that time, the price of Bitcoin was only $120, and just four years later, the value of the cryptocurrency reached $20,000. Thus, the brothers became among the largest Bitcoin holders in the world today.
Elon Musk
Elon Musk is the most well-known crypto influencer in the world. The tech mogul has a long history of Bitcoin investing and advocating for cryptocurrency, beginning with his tweets about Dogecoin in 2013. Since then, he has become more vocal on social media, calling Bitcoin "brilliant" and claiming it's a better way to transfer value than paper money. He's also invested in Bitcoin, and his net worth has grown significantly.
By the way, the crypto market is very receptive to Musk's statements. Therefore, if you plan to invest in cryptocurrencies, do not forget to follow the crypto news.
Michael Saylor
Michael Saylor is an American entrepreneur, a prominent Bitcoin buyer, and the founder of MicroStrategy, an American technology company that develops a business intelligence platform. In 2020, his company became the first publicly traded company on the Nasdaq to convert some of its capital into Bitcoin. At the moment, MicroStrategy owns almost 130,000 BTC.
Why did Sailor come to this decision? The entrepreneur argued that Bitcoin is a reserve and investment asset simultaneously, which allows businesses to protect their capital from the risks of fiat money inflation. Thus, the capital of Michael Saylor is 2.5 billion dollars. His Bitcoin portfolio is awe-inspiring, isn't it?
Roger Ver
Another notable investor is Roger Ver, sometimes called "Bitcoin Jesus." An early Bitcoin buyer, Ver was one of the first investors to recognize its potential and began buying large amounts in 2011 when it was trading at just a few dollars per coin. Ver's investments have helped him build an impressive portfolio of crypto projects, including Ripple Labs, BitPay, Blockchain Capital, and Kraken.
Investment Strategies of Top Crypto Investors 🏦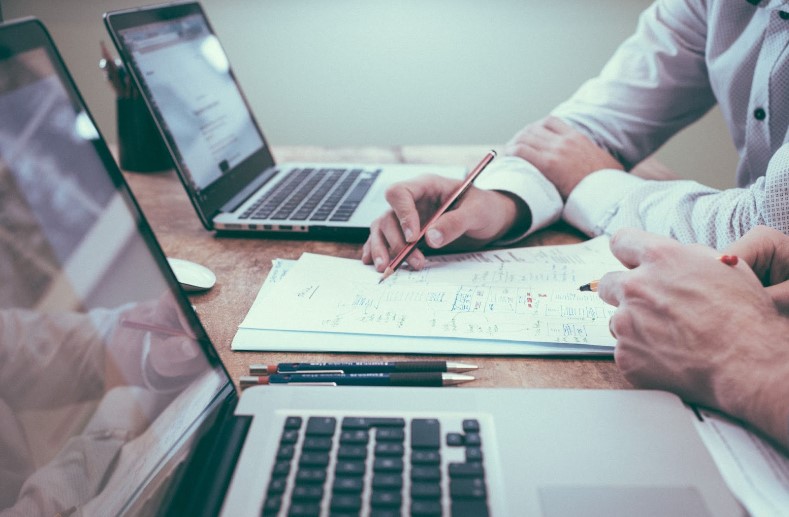 Bitcoin investing can be a lucrative but risky endeavor. While it is difficult to predict the success of any single cryptocurrency, there are specific strategies that top crypto influencers use to maximize their chances of success. And if you want to know more about crypto, you can always visit decentrahacks for the most up-to-date news. 
Diversification
One of the most common strategies utilized by many cryptocurrency experts is diversification. Investing in various cryptocurrencies can help reduce risk and provide more profit opportunities. This strategy is especially important when volatile markets, as it cushions against losses in any cryptocurrency.
DCA
Another popular cryptocurrency investment strategy is dollar-cost averaging (DCA). This involves investing equal amounts into a currency or cryptocurrency portfolio at regular intervals over time instead of investing all at once. This allows top Bitcoin holders to take advantage of market fluctuations and purchase more coins when prices are low and fewer coins when prices are high. As a bonus, DCA can help reduce transaction fees since fewer trades occur overall.
TA
Technical analysis (TA) is another vital tool used by experienced crypto traders and Bitcoin investors alike. By studying historical price data, trade volume, and other factors related to a particular coin or market, TA allows investors to identify potential entry and exit points for investments that could lead to profitable trades.
Arbitrage
Some top Bitcoin holders engage in arbitrage — taking advantage of price differences between exchanges or markets by buying one asset at a lower price before selling it at a higher price on another exchange. At first glance, this is a simple but, in fact, very risky way to make a profit on the crypt.
Conclusion ✴️
The blockchain industry is not about happy coincidences. Crypto investments require constant improvement of trading and financial skills, communication with more experienced and successful representatives of the field, and of course, the desire to take risks and try new things. We hope that this article was useful for you, and if you have not chosen a development vector for yourself in crypto, then you have received new information that you can use in your crypto business.
FAQ 🤓
What is blockchain?
Blockchain is an algorithm for storing and transferring digital assets: digital coins, game characters, works of art, etc. All records in the blockchain are stored in the form of blocks interconnected by special keys.
What is a cryptocurrency portfolio?
A crypto portfolio is a set of cryptocurrencies owned by a trader. Investors are encouraged to invest in different assets. This is necessary for diversification — the distribution of investments.
What are the most popular cryptocurrencies for investment?
Several cryptocurrencies have high growth potential. The following digital currencies can be distinguished if you want to start investing in crypto: Ethereum, Solana, Decentraland, Vechain, Binance Coin, and Cardano. There are also many new coins emerging, for example, Baby Dogecoin, about which little can be said yet, but they can significantly affect the blockchain industry.
What is the best way to store cryptocurrency assets?
The issue of storing cryptocurrency is more relevant than ever. The easiest and most obvious way is to keep cryptocurrencies on the exchange. However, the safety of this method is questionable. Crypto investors and traders often turn to online wallets, such as Metamask, Trust Wallet, or Blockchain.com.