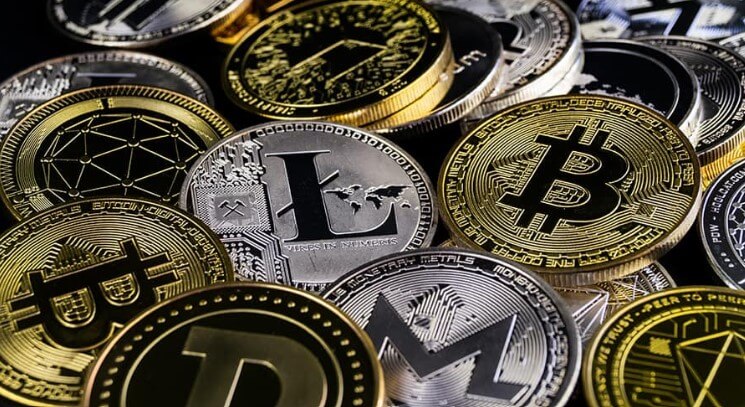 In a digital landscape overshadowed by the high-stakes trial of FTX founder Sam Bankman-Fried, two major crypto brands, Coinbase and Kraken, have launched compelling initiatives to rekindle the optimism that fueled early investments in the cryptocurrency sector. As the industry faces increasing regulatory scrutiny, these exchanges are stepping up their pitches to consumers and lawmakers, striving to shape a more crypto-friendly future.
Coinbase's Stand With Crypto: Targeting Lawmakers and Crypto Voters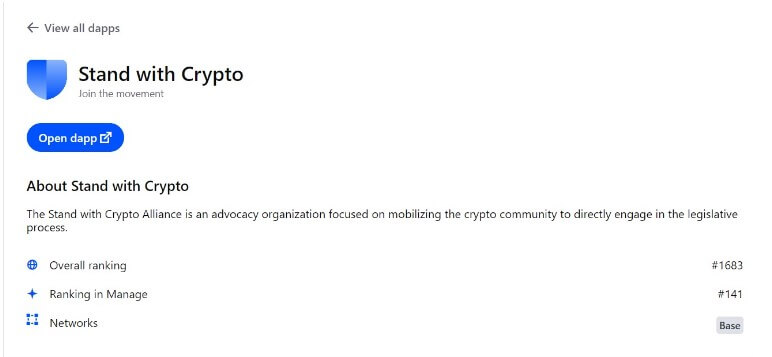 Coinbase, the largest cryptos exchange in the United States, is leaving no stone unturned in its quest to influence crypto-related legislation. Their "Stand With Crypto" campaign, launched in September, is a prime example of this effort. Coinbase, alongside Chief Executive Brian Armstrong and a cadre of crypto entrepreneurs, descended on Washington, DC, to garner support for the Financial Innovation and Technology for the 21st Century Act. This legislation, introduced by Republican representatives, seeks to establish a more favorable regulatory framework for the cryptocurrency industry.
Notably, "Stand With Crypto" operates as a 501(c)(4) social welfare nonprofit independent of Coinbase. This separation underscores the seriousness of their commitment to garner public and legislative support, transcending individual corporate interests.
Furthermore, Coinbase's official website portrays Senators Lummis and Gillibrand as "very supportive" of cryptocurrencies. While they haven't formally endorsed the Lummis-Gillibrand bill, Coinbase's actions mirror their support for crypto-friendly legislation.
Kraken's "See What Crypto Can Be": Reigniting Curiosity
Kraken, the second-largest cryptocurrency exchange in the US, is taking a different approach to rekindling interest in the crypto sector. They recently unveiled their first global ad campaign, "See What Crypto Can Be." The campaign sends a clear message: while money makes the world go round, cryptocurrency makes it go forward. It aims to stir curiosity among potential investors and remind existing users of the transformative potential of digital currencies.
Facing Regulatory Headwinds
Despite these determined efforts by Coinbase and Kraken, the cryptocurrency industry is grappling with significant regulatory challenges. A notable development is the introduction of parallel House and Senate bills to create a nationwide regulatory framework for cryptocurrencies. However, some senators remain skeptical about embracing crypto-friendly legislation, reflecting the uphill battle that the industry faces on the regulatory front.
You might also be interested: Senator Elizabeth Warren's Crypto Bill Gains Support 
The Importance of Public Support
The crypto community has recognized public support's pivotal role in shaping regulatory outcomes. Coinbase and Kraken highlight the industry's commitment to responsible self-regulation, security, and innovation by reaching out to lawmakers and rallying crypto voters.
The Future of Money: Uniting the Crypto Ecosystem
Coinbase's "Future of Money" campaign mirrors Kraken's message of transformation and progress. The collective effort by major players in the crypto space underscores a shared vision for the future of finance. These campaigns are not just about brand promotion; they represent a united front within the crypto ecosystem that fosters positive change and innovation.
In Conclusion
Crypto giants Coinbase and Kraken are leading the charge in reshaping the public perception of cryptocurrencies and influencing the regulatory landscape. With their distinct but complementary approaches, they aim to reignite interest from curious investors and garner support from lawmakers, emphasizing the importance of responsible, forward-thinking regulations. In a world increasingly dominated by digital currencies, these initiatives signal a hopeful future for cryptocurrency and the financial world.