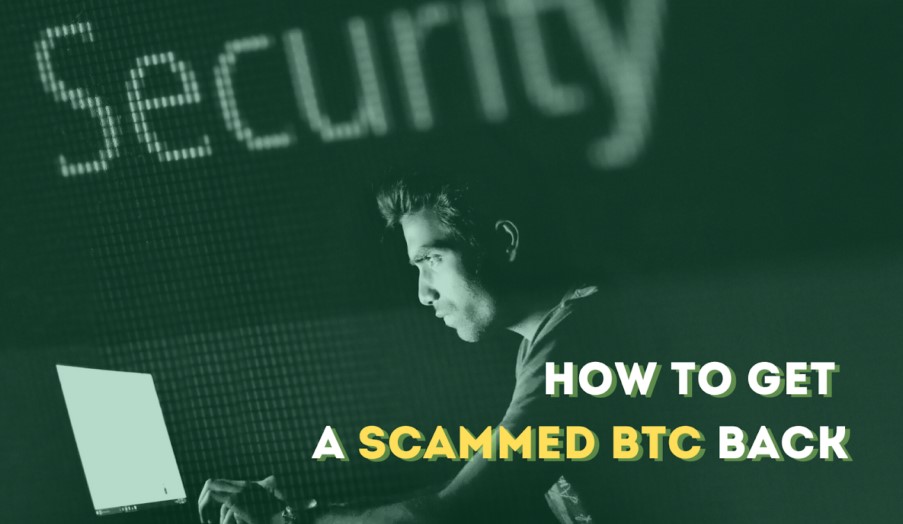 Bitcoin scams are becoming increasingly common, and the victims can be left out of pocket and feel helpless. How to get money back from a Bitcoin scammer and provide security for future trade? If you have been scammed out of your crypto, it is important to know there are steps to take to try and get your money back.
This article will advise how to protect yourself from scams and what to do if you become a victim. It will also outline some strategies for trying to get your Bitcoin back.
Overview of Crypto Scams 🧑‍💻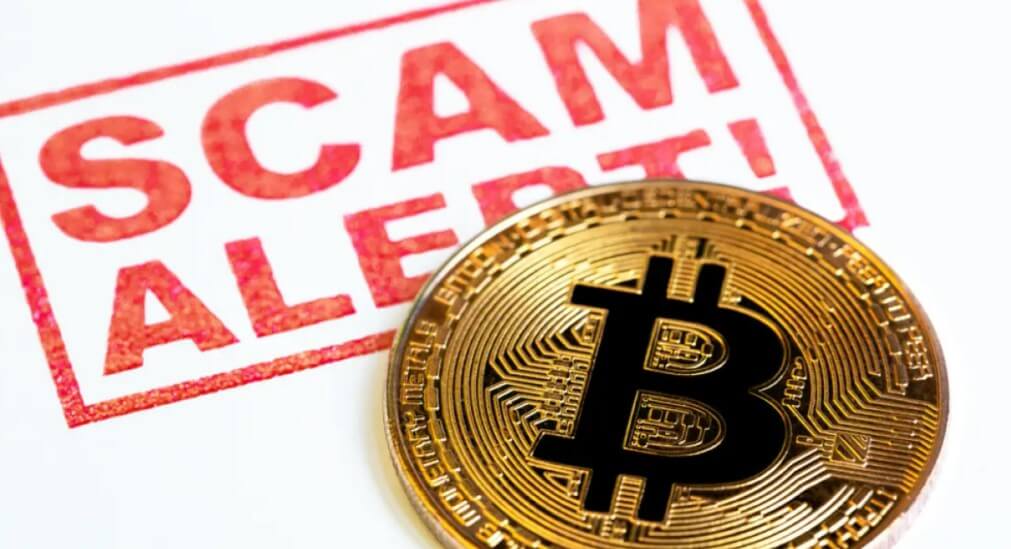 Types of crypto schemes and difficulties in combating them
crypto assets. Crypto scams are on the rise, and it's no secret that where the money flows, crooks follow.
Crypto scammers rip off as they go, and several different types of fraud exist. The most common type is the Ponzi scheme, which involves individuals who promise potential investors high returns on their investment but, in reality, use new investments to pay out earlier investors. Other common scams include:
Impersonating people or organizations and asking for money.
Offering fake wallets or exchanges.
Using phishing attacks to access people's private information.
Unfortunately, with the advent of Bitcoin and other digital assets, detecting and avoiding scams is becoming increasingly difficult, especially for those new to the cryptocurrency world.
In the trillion-dollar cryptocurrency market, the US Federal Trade Commission reported a staggering 680 million dollars in crypto scam losses in 2021. Many people fall victim to classic thefts adapted from the Web 3.0 era, such as Internet scams promoted by fake influencers or romance scammers.
As a result, you see that someone stole crypto from your website and your account. Moreover, new schemes target the ongoing growth of decentralized finances (DeFi), where fraudsters use smart
Report a Bitcoin scammer! Why is it worth trying to recover scammed Bitcoin
How to get money back from a Bitcoin scammer? But how to recover scammed Bitcoin funds that have already occurred? Before we start, the best way to protect yourself from becoming a victim of a Bitcoin scam is by informing yourself and being vigilant when dealing with individuals or companies you don't know or trust.
Although the transparency of cryptocurrency transfers helps trace lost tokens, the regulations governing this area and a need for more expertise in financial crimes make recovering stolen coins a daunting task. That's why payments in blockchain seem irreversible. Nevertheless, there are many cases when a concrete set of actions helped to return crypto assets to the owner.
Seeking the help of a trustworthy inspector who collaborates with law enforcement to recover lost funds is often necessary, but be wary of fraudsters who demand upfront payment for their services in assistance. If you are a victim of cryptocurrency crime, there are some steps that you can use to try and get your money back.
🔎Find Your Unique Transaction Address

To initiate an investigation, crypto inspectors require all transaction unique addresses (IDs) that identify the funds you sent to the fraudsters. These addresses will allow inspectors to track the movement of your money and trace the coins' trail.
While an investigation can be conducted without IDs, having this information speeds up the process and minimizes possible difficulties.
What is a transaction ID (TXID)? 
TXID is a unique series of numbers and letters that records how a cryptocurrency moves from one ID to another in the blockchain. It is often called a transaction hash.
For example, a BTC transaction hash is a 65-digit hexadecimal string of numbers that identifies transaction amounts, the date and time of the transaction, sender and recipient addresses, commissions, and other important details.
Where can I see my TXID? 
To track your TXID, identify the address to which you sent the Bitcoin and look it up in the open-source blockchain explorer. That will show all incoming and outgoing transfers from the address. Find the date/time and the amount sent to match your transaction. Once you find the corresponding transaction, you can find your TXID by identifying the corresponding hash.
Note that not each exchange platform provides a transaction ID, and you may have to look it up in the transaction details. However, because most blockchain networks are public, you can find them using an open-source search page.
Present a Clear Narrative 📝
Writing an incident narrative can help investigators determine the money track in your case. Your narrative should include the following important details:
Any extra information about the fraud or fraudsters.
The intended recipient of your coins (e.g., the Bitcoin scammer wallet address on a specific platform).
The source of your sending (e.g., a personal account or wallet on a specific exchange).
Screenshot evidence related to the scam (e.g., fake emails or texts, social media posts).
All TXIDs associated with the incident.
Be Ready to Prove Funds Ownership
Make sure you have access to the wallets from which the fraudsters sent the funds. Law enforcement needs evidence that you owned the original coins to claim ownership of stolen assets. A secure option to prove account ownership is to sign a certain message with your private key or send a small amount of cryptocurrency to a predetermined ID.
File a Report of the Incident to the Local Law Enforcement 📩
How to report stolen cryptocurrency? If you suspect you have become a victim of scammers, it is crucial to report it to the appropriate government authorities or law enforcement. You should file a report detailing the incident and any information that you have on the scammer. Make sure to include as much detail as possible in your report. Include any evidence of the scam in your report, such as screenshots or recordings. Include any contact information for the scammer if you know it.
Channels for reporting cyber scams can vary depending on your region. Here is a list of resources for reporting a cybercrime in different countries:
USA 🇺🇸
You can report a Bitcoin scammer to your municipal police department or file a complaint with the Federal Trade Commission (Internet Crime and Complaint Center).
By reporting fraud to the Federal Trade Commission (FTC), you are helping to shut down fraudulent crypto platforms and protect others. If you have become a victim of cyber fraud or witnessed one of them, immediately report it to ReportFraud.ftc.gov.
The FTC may use your information to bring cases against scammers, identify patterns, inform the public, and share data about local fraudsters. Yet, it is worth giving all that info because you can get the best Bitcoin recovery expert to recover scammed Bitcoin that way only.
Canada 🇨🇦
You can report the incident online to the Anti-Fraud Centre. The organization specializes in all fraud types; hence, you can use it to report a Bitcoin scammer. 
European Union countries 🇪🇺
In EU countries that do not have a dedicated online option, Europol advises that you file a report with your local police department
Australia 🇦🇺
The Criminal Intelligence Commission offers several contact options for reporting major cyber crimes in Australia.
Japan 🇯🇵
Report the incident in person to your municipal police department.
Singapore 🇸🇬 
Consult the National Crime Prevention Council's Scam Alert webpage for instructions on how to file a complaint.
The United Arab Emirates 🇦🇪
You can report fraud on the Dubai Police site, the Abu Dhabi Police Aman service, or the eCrime site.
Brazil 🇧🇷
Report a Bitcoin scammer and the incident to your police department or file a complaint through the Departamento Estadual de Investigações Criminais police portal.
Argentina 🇦🇷
The Unidad de Información Financiera provides details on reporting suspicious activity. There are no official comments on how to report crypto scams.
Columbia 🇨🇴
You can report the incident through the Unidad de Información y Análisis Financiero. There are no official instructions about making a complaint about cryptocurrency crime.
If I Follow These Actions, Will I Take My Money Back? 🔁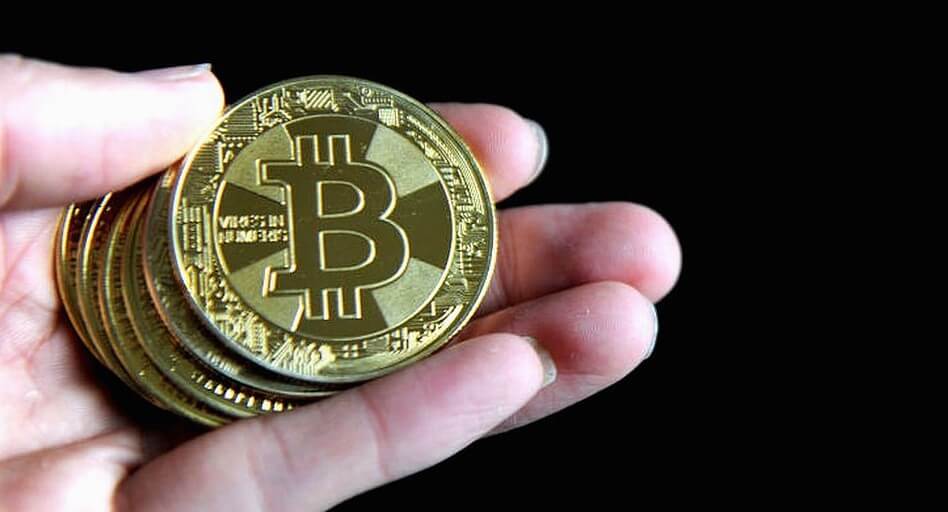 Recovering lost assets can be difficult; unfortunately, there is no guarantee of success. In some cases, victims may never recover stolen cryptocurrency.
According to the June 2022 US Department of Justice report, recovering lost funds is complicated by factors such as a lack of specialized digital asset law practice, differences in the classification of digital assets by foreign law enforcement, and the cross-border nature of cryptocurrencies.
Reporting the incident to the appropriate government agency may increase the possibility of successful Bitcoin scam recovery if a broader investigation is conducted into the fraudster.
The value of funds, the disguise methods used, and whether or not the funds went to a DeFi exchange platform also affect the probability of a successful result.
For significant sums over 1 million dollars, inquiries can be directed to CipherTrace Professional Services, which offers help with all steps of the recovery process, including investigations and assisting law enforcement.
🔒Ensure Your Safety from Future Cyber Crimes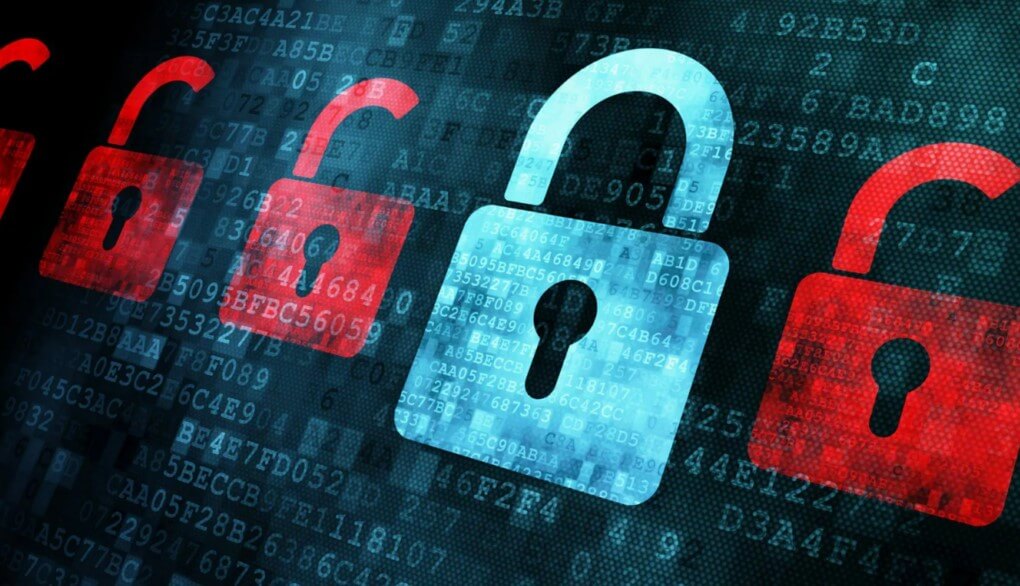 Whether or not you received your funds from a scammer, protecting yourself from further scams is important. You must understand whether a fraudster gained remote access to your computer, iOS, or Android device during the attack, putting your personal information at risk. In that case, start by updating your device security software, scanning your system, and removing any malicious software.
The best way to protect from cyber crimes is to implement good security practices such as using strong passwords, enabling two-factor authentication (2FA) on any accounts you have, and not sharing personal or financial information with anyone.
Use well-known exchanges or wallets where possible, and never share your private keys or passwords with anyone. Double-check any information about the site that seems too good to be true or consult third parties who research the legality of a particular service.
Concluding Remarks
Being a victim of a Bitcoin scam can be very traumatic, and it is necessary to take action quickly to try and get your money back. It is also essential to stay vigilant against fraudsters.
With this in mind, make sure to do your research on any investments before engaging with any new individuals or organizations, never share private information with anyone, and always implement strong protection practices on your devices. By taking all of these steps, you will ensure that your Bitcoin is safe and secure.