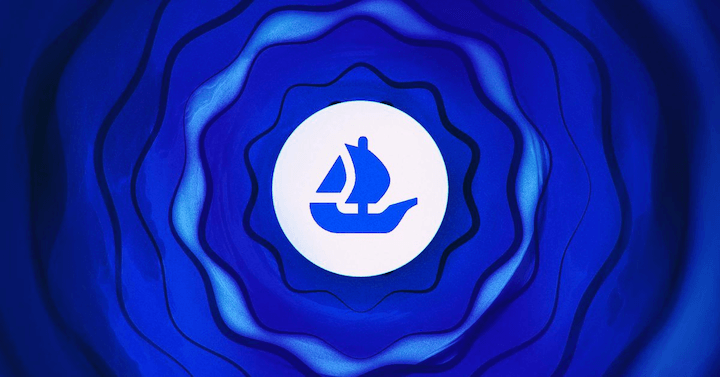 In the rapidly evolving world of non-fungible tokens (NFTs), OpenSea, a leading marketplace, has made a strategic move that could redefine the landscape. The company recently announced the launch of 'Deals,' a new feature to facilitate NFT swapping among collectors, enthusiasts, and influencers. This innovative approach enhances the trading experience and directly challenges Blur. This zero-fee marketplace has been steadily chipping away at OpenSea's market dominance.
What Are Those 'Deals' from OpenSearom OpenSea?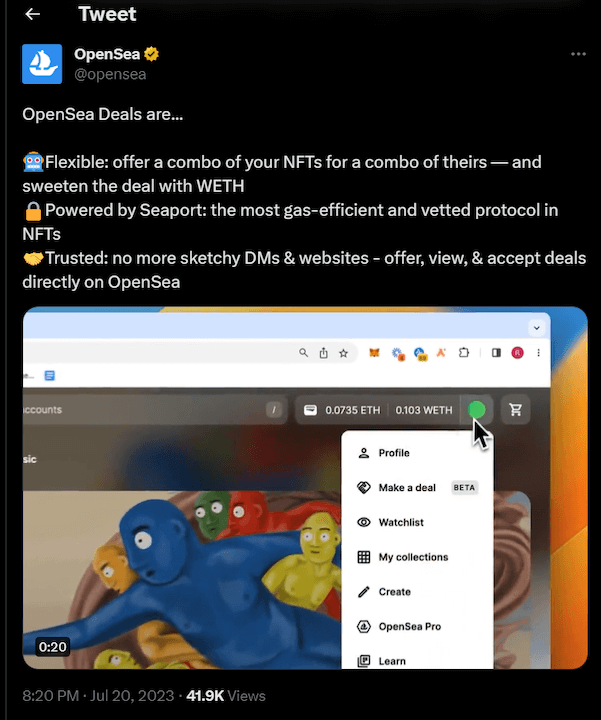 OpenSea unveiled Deals through a tweet, emphasizing its potential to transform the NFT trading landscape. The feature allows collectors to trade NFTs, adding a new layer of flexibility and interaction to the platform. But OpenSea didn't stop there. To make these transactions even more enticing, the company has integrated the option to include wrapped ether (WETH) into the deals, a move that is likely to "sweeten the deal" for many collectors.
Powering this new feature is OpenSea's proprietary NFT protocol, Seaport. This native protocol underscores OpenSea's commitment to innovation and determination to stay at the forefront of the NFT marketplace.
OpenSea VS Blur: A Competition to Observe
However, the launch of 'Deals' is about more than just enhancing user experience or showcasing technological prowess. It's a strategic move in fierce competition with Blur, a leading zero-fee marketplace challenging OpenSea's market share since its launch in October.
Blur has been a formidable competitor, introducing innovative features that have attracted a significant portion of the NFT trading volume. In May, Blur launched Blend, its native lending platform. The platform was an instant success, nabbing 82% of the overall NFT trading volume within its first three weeks. This move demonstrated Blur's potential to disrupt the market and underscored the need for OpenSea to respond.
With 'Deals,' OpenSea has responded and shown its willingness to innovate and adapt in this fast-paced market. The feature signals Blur and other competitors that OpenSea is ready to fight for its position as a leading NFT marketplace.
Final Words
In conclusion, the launch of 'Deals' by OpenSea is a game-changer. It's a strategic move that enhances the trading experience for collectors, showcases the company's technological capabilities, and sends a clear message to competitors. The NFT marketplace is a battlefield, and with 'Deals,' OpenSea has shown it's not afraid to fight.