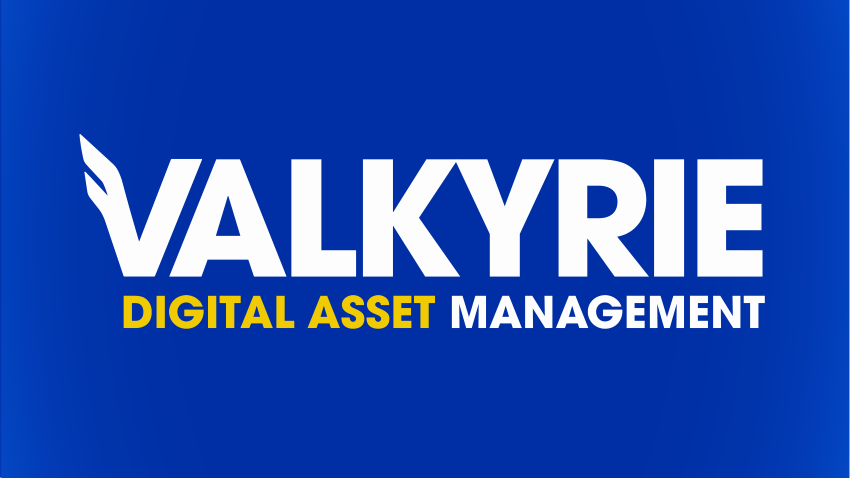 In a significant move that's set to reshape the cryptocurrency investment landscape, asset manager Valkyrie has obtained approval to broaden its horizons by incorporating Ethereum (ETH) futures into its existing Bitcoin futures exchange-traded fund (ETF). This pioneering decision positions Valkyrie as the first to secure approval for an ETH futures ETF among its peers, signaling an era of increased diversity and potential within the crypto investment space.
Valkyrie's Bold Step into ETH Futures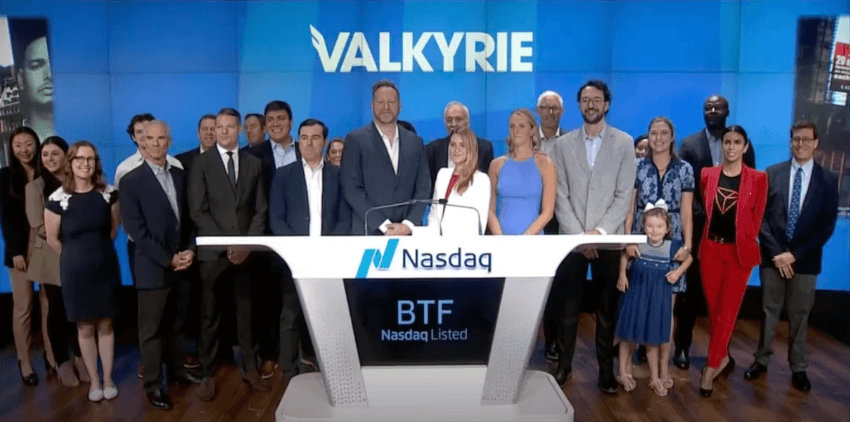 Its journey into Ethereum futures began with a pivotal approval, allowing the asset manager to pivot its Bitcoin ETF into a two-for-one investment vehicle. This transformative decision opens the doors to an exciting expansion as Valkyrie embraces the Ethereum ecosystem alongside its existing Bitcoin holdings.
One of the key milestones in this transformation was Valkyrie's dedication to supplementing its prospectus and enhancing risk disclosures related to Ether futures. This proactive approach demonstrates the company's commitment to providing investors with clear and transparent information, ensuring they can make informed decisions in this evolving investment landscape.
You might also be interested: Nasdaq Launches Institutional Custody Services 
The Birth of the Valkyrie Bitcoin and Ether Strategy ETF
Effective October 3, 2024, Valkyrie's new strategy will see the fusion of Ethereum (ETH) and Bitcoin (BTC) futures contracts within a single ETF. The rebranded fund, aptly named the "Valkyrie Bitcoin and Ether Strategy ETF," will continue to trade under the ticker symbol BTF. This amalgamation of two prominent cryptocurrencies signifies a holistic approach to crypto investment, offering investors comprehensive exposure to the evolving digital asset landscape.
Expanding Opportunities and Investment Diversity
Valkyrie's decision to merge Bitcoin and Ethereum futures within a single ETF represents a significant step towards diversification in cryptocurrency investment. While Bitcoin has long been the poster child of the crypto market, Ethereum has steadily emerged as a formidable contender, boasting a thriving ecosystem and decentralized applications.
With both cryptocurrencies under one roof, investors can diversify their portfolios without the need to navigate multiple investment vehicles. This consolidation streamlines the investment process, making it more accessible and convenient for seasoned crypto enthusiasts and newcomers.
Ethereum's Growing Prominence in the Crypto World
Ethereum's ascent to prominence within the crypto world cannot be understated. Beyond its role as a digital currency, Ethereum serves as the foundation for decentralized finance platforms, non-fungible tokens (NFTs), and a wide array of innovative blockchain projects. By including Ethereum in its ETF offering, Valkyrie acknowledges the growing importance of this blockchain platform and its role in shaping the future of finance and technology.
Conclusion: Embracing a New Era of Crypto Investment
Valkyrie's approval to introduce Ethereum futures into its Bitcoin ETF marks a pivotal moment in the world of crypto investment. It not only diversifies investment options but also acknowledges the evolving significance of Ethereum in the crypto landscape.
With the formal transformation scheduled for October 3, 2024, investors will soon have access to the Valkyrie Bitcoin and Ether Strategy ETF, offering a compelling blend of the crypto market's leading assets.
As the crypto market continues to evolve, innovative approaches like this will likely become more common, providing investors with enhanced opportunities for growth and diversification. Valkyrie's forward-looking move serves as a testament to the adaptability and potential within the cryptocurrency space, ushering in a new era of investment possibilities.