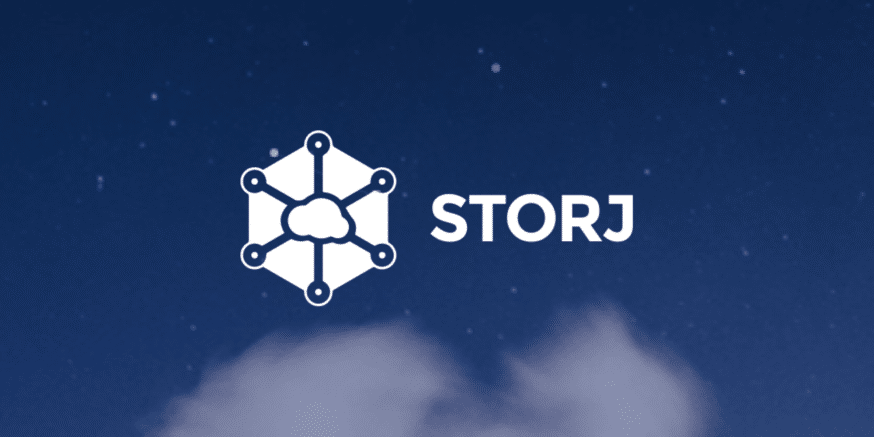 Storj token had a great time costing $3 in march of 2021 and around $2.7 in November. 2022 was not as friendly to the Storj token (like to any other cryptocurrency). The community, in turn, has an equilibrium in feeling bullish and bearish about this option.
August has already made the Storj token rise and fall. The current Storj price is $0.6866. Despite challenges, supporters and traders still have solid interests in this asset. But what can crypto enthusiasts expect from this currency? Is Storj a good investment? Will it bring a finer ROI in a couple of years? And most importantly, what value will the Storj coin have?
What is Storj Cryptocurrency? A Background
If the Storj coin is an unknown or barely-known unit for you, here you can get a recap on all essentials. We must also highlight that all data, including non-economic ones, is significant for the Storj coin prediction.
The concept, functioning principle, and stats
So, Storj sounds like "storage" for a reason because this project is cloud storage. All users may rent the hard drive to keep all files safe. Hence, the Storj project is a fine alternative to clouds from Google or Amazon. But if the latter ones are under control by companies, Storj relies on a computer network and software to attain an identical goal. Storj tokens, in turn, are a payment method for accessing that storage. So, people who have extra storage can share it with others, gaining money.
Storj runs on the Ethereum network, uses AES-256 encryption, and does not allow access to anyone but the owner. Even the developers cannot have the data from your account when you use Storj.
The system also runs hourly audits to ensure that everything functions as intended and that there is good maintenance. Its statistics say that there are:
0 lost files;
99.95% availability;
13,000+ active nodes;
24 Gb/s download;
39 billion object pieces;
And eleven nines (99.999999999%) durability.
Strengths and weaknesses
Of course, the project cannot be ideal. So, here are Storj's good points and downsides:
| | |
| --- | --- |
| Wins | Lacks |
| Decentralization is the #1 benefit for those who use Storj. All information is under a steel shield no one can break. Even the developers cannot see your data.Terabytes and terabytes of space, resulting in more than 100 petabytes.Payment flexibility because the users may set a rate independently.Using the Storj coin for payment is faster and more convenient. | Even though the Storj project has existed since 2014, it does not have an app for mobiles. There has been a Beta release for Android running since May 2022.There are more rewarding storage options like Opacity and Sia.There is a serious communication lack. That does not contribute to a united community like DOGE, for example. |
Interesting facts
Storj company is also proactive and interested in stopping the negative climate change and supporting underrepresented communities. For instance, the company welcomes women, LGBTQ+ people, specialists with visible health conditions, and other groups.
Recent statistics
Summer has been merciful to the crypto Storj asset, as we see more upswings than downfalls. But Storj token has yet to recover from the crisis and regain its strength. When writing this particular paragraph, the coin costs $0.6904 already. And the statistics are:
| | |
| --- | --- |
| Market Cap | $258,889,673 |
| Fully Diluted Market Cap | $291,519,449 |
| Volume (24 hours) | $36,394,940 |
| Circulating Supply | 375,096,663.80 |
| Maximum Supply | — |
| Total Supply | 424,999,998 |
You can check more of Storj's historical data here. 
Storj Coin Price Prediction up to 2030
Here is what crypto enthusiasts may expect from this crypto asset!
Storj coin price in 2022
Minimum: $0.654
Average: $1.32
Maximum: $2.03
Even with a speck of optimism, we cannot see the coin jumping higher. If it does, it would be great to celebrate a sustainable upswing with the holders. Moreover, there are often positive tendencies! So, the coin has all chances to be around $1 again in late autumn.
Storj crypto price prediction for 2023
Minimum: $2.453
Average: $3.24
Maximum: $4.732
Even though the next year should be more fertile for the crypto to grow, we cannot imagine a rapid upswing immediately. The Storj token is likely to remain at its minimum for the first month and then start increasing. An acute fall to the starting point might occur again in the middle. But the coin has all chances to be around $3 for long. The best-case scenario is that the project sustains its value at around $3.5 with periodic upswings close to $4.
Storj coin price prediction for 2024
Minimum: $5.102
Average: $6.376
Maximum: $7.2
If the project gains more support and enhances its convenience offers, there might be a new wave of fresh resources for its development. 2024 might become its calm before the storm that brings more positives.
Storj coin price prediction for 2025
Minimum: $7.82
Average: $8.53
Maximum: $9.7
The informational volumes will grow greatly, which is the chance for Storj to get more attention with its innovations. It will be in tight competition with other storage offers, but it has the potential to be the #2. The volatility might make the coin drop in the most unexpected moment, but it will regain its value and most likely be worth around $8.
Storj coin price prediction for 2026
Minimum: $10.293
Average: $12.39
Maximum: $13.63
2026 might become the year of significant milestones when the Storj token becomes worth more than $10. Occasional downfalls will make it lose its progress (maybe even for a monthly period), but it will recover and stabilize in spring-summer.
Storj price prediction for 2027
Minimum: $13.97
Average: $15.05
Maximum: $17.52
Given that the Storj crypto token's ROI will rise, and there will be more contributors, the asset may anticipate a great upswing. It might also outrun other similar projects and become more bullish.
Storj price prediction for 2028
Minimum: $17.92
Average: $19.73
Maximum: $21.32
Even though the asset will rise in value, Storj tokens will be on the plateau for a long time. Nevertheless, that does not cancel potential booms of price for the better.
Storj coin prediction for 2029
Minimum: $22.85
Average: $25.832
Maximum: $28.92
Things might get even hotter in 2029, which will be a big year for many projects. If there are occurrences that make Storj stronger, it might be more than what this forecast says. Storj might stabilize a bit and be around $26, with one-week falls to around $23. The finest scenario is the Storj token becoming worth more than $28 with episodic falls to $27.5.
Storj token price in 2030
Minimum: $30.5
Average: $35.27
Maximum: $40.92
Yet again, the maximum might become higher, as 2030 will become the era of novel crypto upgrades. We do not exclude the possibility that Storj will reach $40 but drop to $37. It might have several episodes costing more than $40.
Is Storj a Good Investment?
Given that our era is all about information and the company focuses on providing solutions for it, it might be the #1 project to consider. Still, there are more rewarding options. Nevertheless, those options might be good for a short-term investment, while Storj is a promising and well-balanced project.
Its token has already shown that it can reach high peaks but cannot sustain long-term success. Likelier, it drops to a still profitable price and keeps its value good rather than amazing. The best time to invest in Storj might be when it drops slightly again. It tends to grow faster after short drops.
Moreover, Storj will increase its ROI and might become one of the most stable coins given its tendencies. So, Storj IS a good investment, but you might have to wait another week.
Final Words
The Storj project has many points to enhance. Its cryptocurrency is not the safest option but is not the most potentially detrimental one. We hope that positive tendencies continue to make holders happier! If we add a speck of optimism, Storj can appear like one of the wisest investments for the long run.