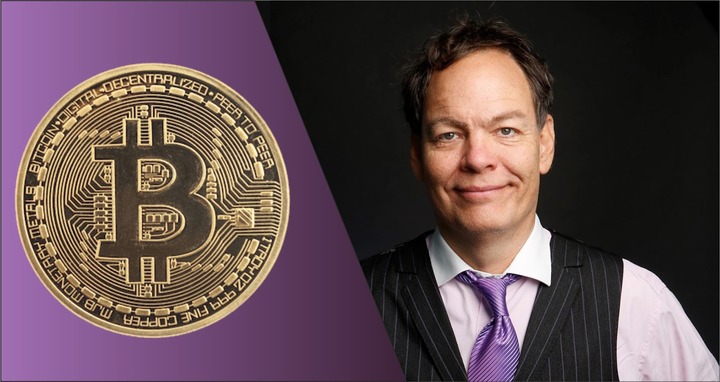 Max Keiser is a mysterious Bitcoin millionaire who predicted Bitcoin's shocking rise before its start in 2011. No one knows Max's exact net worth originated from Bitcoin trading, but everybody knows that this man must be rich. After almost a decade, the secret of how much Max Keiser is worth remains unrevealed.
Who is Max Keiser
Max Keiser is a finance journalist, television broadcaster, and investor. His primary field of activity is finance and cryptocurrencies. Max Keiser is very well known for participating in various finance-themed television broadcasts. He also made his shows where he commented on financial and investing news.
However, he became incredibly rich and popular not because of television activity but of his Bitcoin promotion and forecasts.
Biography
Financial Career
Timothy Maxwell "Max" Keiser was born in New York on January 23, 1960. He started his financial career as a stockbroker at Paine Webber. Max's work as a broker has probably inspired him to make his own "toy stock exchange."
The Hollywood Stock Exchange was launched in 1999 in cooperation with Michael R.Burns. Its gaming website mechanics were similar to a real exchange, but "traders" could buy not shares but movies and trailers.
Later, Max Keiser founded a Karmabanque hedge fund. Karmabanque focuses on ecology trends and short-sell shares of companies that harm ecology. He is also a founder of Heisenberg Capital and co-founder of Bitcoin Capital investment companies.
Broadcasting Career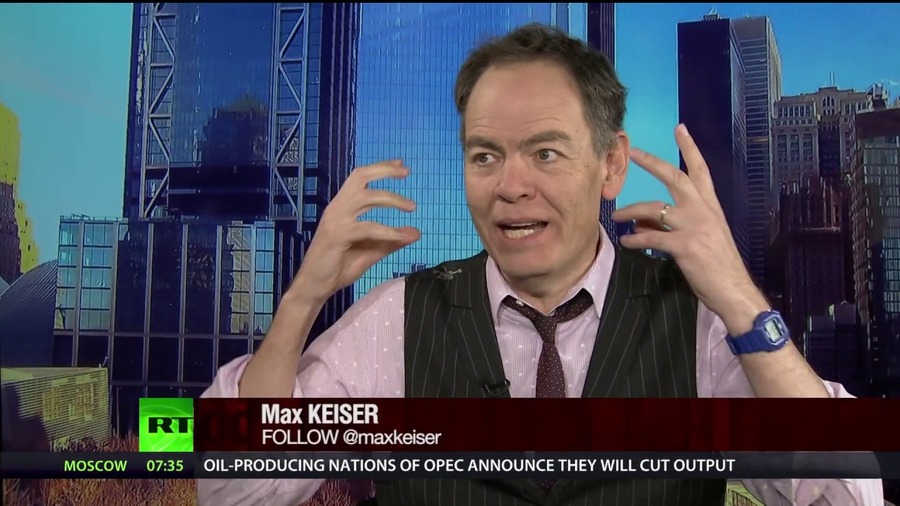 At the same time, Keiser got carried away by a broadcasting activity. In 2009 he became "the Oracle with Max Keiser" host. From 2011-2013 he participated in Al Jazeera's weekly show People and Power. At last, he has hosted the Keiser Report show since 2009. Today Max continues to make forecasts and give financial advice on his Youtube program "Max&Stacy Report."
Bitcoin Promotion
Max Keiser is most known for being addicted to Bitcoin. Some crypto community members call him a Bitcoin propagandist or Bitcoin maximalist. As the term "maximalist" implies, a Bitcoin maximalist is a person who believes that Bitcoin is the only cryptocurrency that has real value. Such a person buys only Bitcoin and despises all other types of currency and cryptocurrency as well.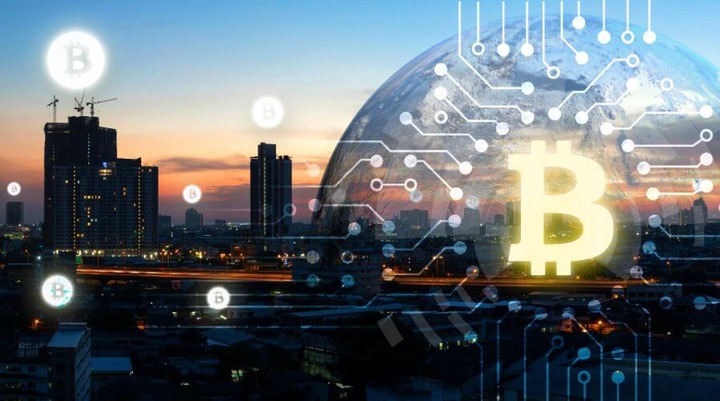 Max Keiser never misses a chance to express his love and respect for Bitcoin. He has even ripped a wad of money for one of his Keiser Report broadcast episodes." Fiat currency is garbage; Bitcoin is the future," he explained.
Max also claims that people who do not have BTC will not survive and promises Bitcoin will impose a new world order in the future.
Keiser brings his ideas to life not only theoretically. For example, he is promoting the project of Bitcoin city — a city inspired by Bitcoin and located in the Republic of El Salvador. El Salvador was the first place to regulate Bitcoin legally, and it continues to support Bitcoin.
Max's Bitcoin journey is described in a book that can be downloaded from Max Keiser website.
One way or another, Keiser's genuine love for Bitcoin has made him a fortune. He invested in Bitcoin at the dawn of cryptocurrency hype. After an incredible Bitcoin rise between 2017 and 2022, Max Keiser bitcoin net worth must have turned into millions of dollars by the moment.
How Much Bitcoin Does Max Keiser Have
Max Keiser Bitcoin net worth has yet to be revealed today. Max Keiser has never published his income and expenses. There is no confirmation that he is a millionaire. But his behavior says a lot.
Max launches expensive projects, rents studios for his films, rips money on air, and finances his hedge funds. He started to promote Bitcoin in the early 2010s. That means he must have received an imposing profit by today.
Internet users look through Keiser's broadcasts and search for information to evaluate his wealth today. The Keiser Report audience remembers the 2013 episode where Keiser claimed he had just become a Bitcoin millionaire.
Considering the Bitcoin price for 2013, approximately $1.000.000 must have been equal to approximately 20.000 BTC. Even if he did not buy more BTC since then, his wealth must be millions of dollars at least.
Max Keiser's Net Worth
Most sources evaluate Max Keiser's wealth as approximately $10.000.000, but it seems false. Even a $100 investment in 2010 would result in $2.000.000 today. Max has invested more. So, the approximate Max Keiser net wealth equals hundreds of millions of dollars.
Assuming Max Keiser supposed Bitcoin net worth of 20.000 BTC in 2013, this amount would grow in such proportion:
| | | |
| --- | --- | --- |
| Year | Average BTC Price | Amount in USD |
| Max Keiser Net Worth beginning of 2013 | 50 | 1.000.000 |
| End of 2013 | 500 | 10.000.000 |
| Max Keiser Net Worth 2014 | 300 | 6.000.000 |
| Max Keiser Net Worth 2015 | 350 | 7.000.000 |
| Max Keiser Net Worth 2016 | 1000 | 20.000.000 |
| Max Keiser Net Worth 2017 | 19000 | 380.000.000 |
| 2018 | 3800 | 76.000.000 |
| 2019 | 12000 | 240.000.000 |
| 2020 | 28000 | 560.000.000 |
| 2021 | 35000 | 700.000.000 |
| 2022 | 20000 | 400.000.000 |