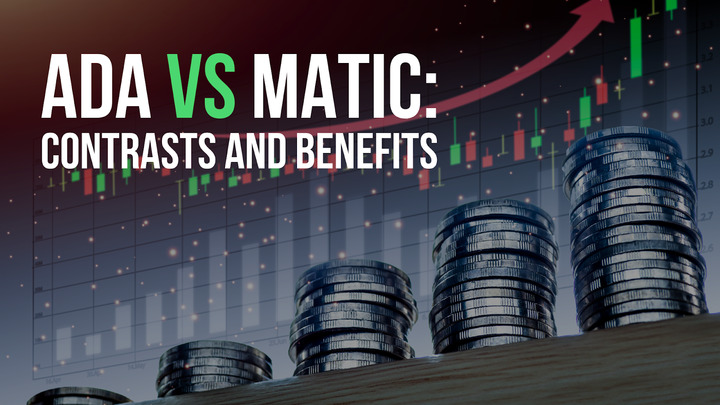 The volatile nature of cryptocurrencies has shown its manifestation to the maximum in the last few months. In parallel with nervousness about BTC matters, there is excitement around MATIC and ADA, aka Polygon VS Cardano. Right now, those projects are one of the most optimistic ones. And crypto enthusiasts are hopeful that such a tendency is not a fast-paced pleasant dream!
So, the question arises: which is a wiser investment regarding MATIC VS ADA? Will Cardano bounce back, and how high can Cardano go? In the meantime, maybe Polygon is a more practical and beneficial investment in the long run. Here is a pragmatic comparison for those interested in the Polygon VS Cardano investment.
Polygon VS Cardano: General Explanation
Here are essentials for those crypto enthusiasts who have previously focused on other cryptocurrencies. We must highlight that Polygon and Cardano are principally different, even though they now have resembling tendencies. So:
Polygon aka MATIC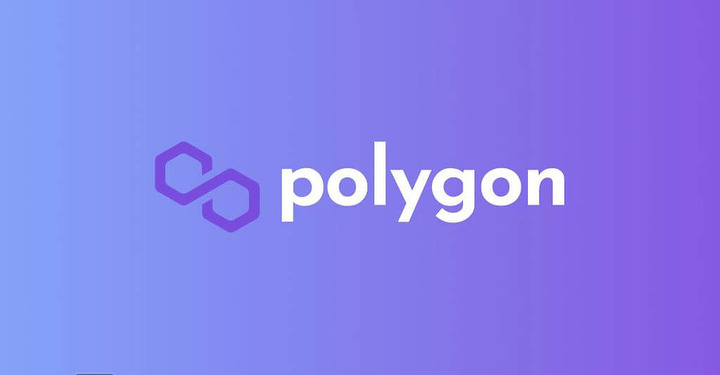 That is an ERC20 token, which means that there is Ethereum network backing for it. ERC-20 is a technical standard that works for AAVE, DAI, MKR, LINK, and USDT. MATIC is one of the second best-loved options for staking (earning for holding), but it also is a governance tool. Crypto-havers who obtain MATIC have the right to vote for alterations of Polygon, which creates a more solid ground for a lively and influential community.
It is also a Layer-2 solution, which contributes to Ethereum network scaling. That, in turn, boosts the functionality and helps the network make all operations faster and lower sidechain transactions cost. And there are also hybrid solutions, standalone, data availability, and other solutions.
Cardano aka ADA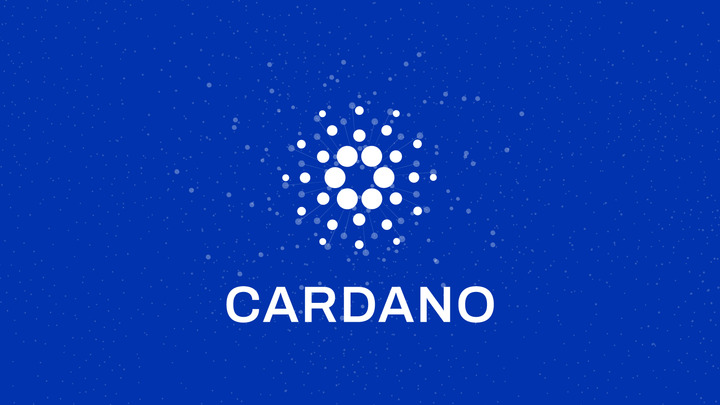 Many crypto enthusiasts comprehend Cardano as an Ethereum alternative, which is an evidence-based thought. The initial concept of the token aimed to be right that! But now, it is a 100% different proof-of-stake platform running on the Ouroboros consensus protocol. Its platform's proof-of-stake design allows gorging less energy by minimizing the computing resources that are vital for the proof-of-work algorithm.
Cardano is popular for staking in parallel with Polygon and shows influential scalability. Like Polygon, Cardano does not require much time, but it also wins in the market capitalization aspect. Moreover, that is one of the fastest-growing projects. Overall, Cardano projects to invest in interest more enthusiasts compared to the excitement around Polygon.
Essential Details
Here is a systematization of essential facts about both cryptocurrencies. If you are new to crypto matters and need an explanation for the terms, we have listed them under the tab for you!
| | | |
| --- | --- | --- |
| | ADA | MATIC |
| Launched | 27.09.2017 | 19.04.2019 |
| Founded by | Ch. Hoskinson | S. Nailwal |
| Protocol | Ouroborous | Proof of Stake |
| Market cap (approximately) | $16,909,100,977 | $7,147,349,204 |
| FDMC (approximately) | $22,556,085,435 | $8,895,436,428 |
| Volumes | $511,341,825 | $503,204,277 |
| Volume / Market Cap | 0.03012 | 0.0712 |
| Circulating supply | 33.74B | 8.03B |
| Maximum supply | 45,000,000,000 | 10,000,000,000 |
| Uses | Smart contracts, staking, NFTs, dApps supported | Smart contracts, staking, NFTs, dApps supported |
Glossary for novices:
Market cap is when you multiply the current price of a token by a circulating supply. It is an unstable index. The significative changes daily.
FDMC stands for fully diluted market cap. It is a theoretical market cap if all the supply circulates. Yet again, it depends on the current price.
Volume is how much currency enthusiasts trade daily.
Circulating supply is how many tokens are in public hands and circulating.
The maximum supply is how many tokens can ever exist.
Polygon VS Cardano: Strengths and Weaknesses
We are starting with the strengths:
| | |
| --- | --- |
| ADA | MATIC |
| Peer-to-peer decentralized;High scalability;ADA's community is strong and supports projects systematically;More than 1000 dApps;Fully independent. | Proof of Stake EVM compatible;High scalability plus minimum fees;Even though MATIC is a younger project, enthusiasts appreciate its Plasma technology and Layer-2 scalability;More than 19000 dApps. |
But here come the weaknesses:
| | |
| --- | --- |
| ADA | MATIC |
| Still has a low adoption rate;ADA has yet to finish its development. The developers postponed its Vasil hard fork, which led to much criticism. | MATIC is not autonomous. Its works for Ethereum;dApp's return on investment (ROI) could be higher. |
Cardano VS Polygon: Long-Term Investment Potentials
Is Cardano a good long-term investment, or is Polygon a wiser decision? Moreover, live statistics show that both ADA and MATIC have had unlucky streaks recently in contrast with previous success.
Why is Polygon going down?
First and foremost, Polygon going down is a temporary thing. It has already undergone resembling swings and still managed to grow more than $1. At the moment of analysis, Polygon equals $0.8895, 2.87% less than the previous day. Oh, it is already $0.8893. The reason is simple and complex simultaneously, and it is a crypto market crash. While the crash alone took a couple of days, the recovery might take up to a year. Yet, we see positive changes coming much faster.
Is Polygon a good long-term investment?
Given Polygon's historical data, we see that even the major issues did not stop it from growing. MATIC has shown a sustainable rise in value even during a crisis. It had a great streak in May 2022, but even now, its value is close to $1.
Remember that volatility is as merciful as it is menacing. And also, do not grab fast facts like an upswing or a decline in 24 hours. Polygon shows slow-paced and somewhat chaotic yet profitable alterations in its value. For instance, it has dropped by 3.12% at the moment of analysis (yes, a couple of minutes ago, it was 2.87%), but the weekly index shows 0.77% growth.
MATIC price predictions say it will be stably over $1 with a 49% ROI in 2023. But its ROI and price must jump to around $13 and 1500+% ROI in 2030. Plus, Polygon has the mentioned strengths that might be the #1 factor for crypto-havers who focus on Ethereum. Hence, it can be a good investment in the long run.
But why is Cardano ADA crypto decreasing in value?
Cardano has a resembling situation but with other digits. And the reason is identical. Still, Cardano shows more merciful decreases and less sharp upswings.
Is Cardano a good long-term investment?
ADA's historical data shows more or less stable results. But also, Cardano ADA crypto is 100% decentralized, independent, and autonomous. It is another good scalable network with fast performance. It might seem mediocre unless you recall how Cardano outperformed Ethereum by 453% in 2021. The same thing happened regarding BTC when Cardano outperformed it by 75% in the same year. Moreover, constant protocol updates make it safer, faster, and more trustworthy.
Even though ADA's price is smaller than MATIC's right now, ADA price predictions state that the token might outrun MATIC's value in 2030. But the value is one component, while ROI matters greatly. ADA's potential ROI for 2030 is 3038%, which is around two times more than MATIC's.
The Verdict about Polygon VS Cardano
MATIC VS ADA is a hot topic in an even hotter crisis that will still end. Both assets promise good ROI and stellar profits for contributors. Right now, all facts indicate that Cardano ADA crypto is a better investment interest, while Polygon MATIC will bring less. Still, we cannot neglect a crypto asset, given that all of them are unique and have balanced strengths and weaknesses.
FAQ
What is the difference between MATIC and ADA?
MATIC is a token built on the Ethereum network, which enables faster transactions and lower fees. In contrast, ADA is a native crypto asset of the Cardano blockchain, designed with an emphasis on scalability, security, and smart contract functionality. The two cryptocurrencies serve different purposes, though both are committed to enabling greater access to digital payments.
What are some of the use cases for MATIC?
It primarily provides faster, more affordable transactions on Ethereum-based networks. It's also used to facilitate digital payments, such as those made with DeFi applications and NFTs. Additionally, MATIC can be utilized to develop distributed apps (dApps) and create new decentralized marketplaces and exchanges.
What are some of the use cases for ADA?
ADA is used to power transactions on the Cardano blockchain and to secure and maintain its network. Additionally, it can be used to build smart contracts and dApps that run on the Cardano platform.
How does MATIC compare to ADA regarding scalability and security?
Both MATIC and ADA have high levels of scalability and security. However, MATIC is primarily geared towards providing faster transaction speeds and lower fees, while ADA is focused more on smart contract functionality. Therefore, they are both suitable for different use cases depending on the user's needs.