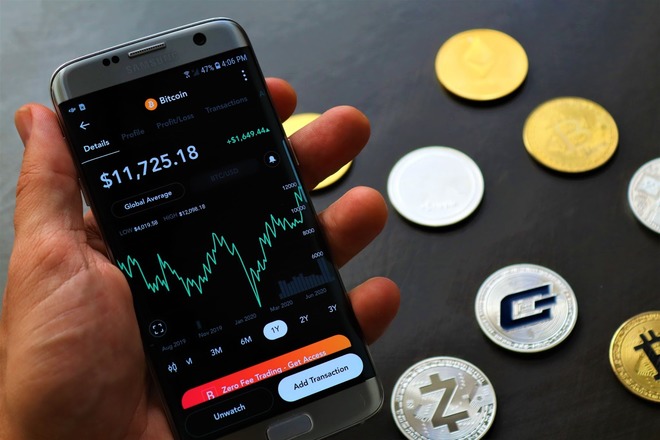 One of the best methods to purchase cryptocurrency quickly and easily is via an exchange such as Kucoin, which has both conventional and crypto payments. Its user-friendly design, paired with its position among the top five exchanges in terms of volume, makes it an excellent alternative for anybody wishing to invest in cryptocurrencies without too much effort or stress.
After purchasing some cryptocurrency on the Kucoin exchange, you might be puzzled about your new coins: should you leave them in the exchange's custodian wallet or keep them in a much safer place? If you choose the latter, a wallet like Trust wallet is the best option for storing your cryptocurrencies.
Why is it safer to have your funds in a Trust wallet? With Kucoin's wallet, the company controls your private key and is in charge of ensuring that your funds are secure (also known as a custodial wallet). With Trust wallet, it's the opposite. The user has full control over their private keys and is responsible for keeping them safe(also known as a non-custodial wallet).
If you are searching for a quick and straightforward way to transfer from Kucoin to Trust wallet, you've come to the right place. This post will take you through multiple ways to transfer your funds from Kucoin to their final destination into your Trust wallet.
What is Kucoin?
Kucoin, much like any decentralized crypto exchange, allows you to buy, exchange and trade many cryptocurrencies. The platform offers users a ton of trading pairs ranging from BTC, NEO, DASH, USDT, USDC, and many more!
The exchange was founded in 2017 and has come a long way from where it first started. Established by the same people who brought us the now-renowned crypto website Bit-Z. You can sleep tight at night knowing this is a safe platform to trade cryptocurrencies.
Kucoin's main goal as an exchange is to provide users with a reliable and fast way to trade cryptocurrencies in real time from anywhere on the globe. As a result, any users looking to make deposits or withdraw their funds must undergo a rigorous KYC verification process. The site is available in multiple languages, and a support team is available 24/7 through social media channels, email, and live chat.
Kucoin Transfer Fees
As we stated earlier, Kucin offers several trading pairs. However, every transaction comes with a flat rate trading fee of 0.1%. So keep that in mind whenever making a transfer. The Kucoin transfer fee is considerably lower than other exchanges charge for their services.
Another thing to remember before making a transfer is that there is a daily limit for withdrawals and deposits, depending on whether you finished the company's KYC verification. If you need help transferring funds from your KuCoin account to your Ethereum wallet, refer to our guide below!
How to Transfer from Kucoin to Trust Wallet
Transferring any cryptocurrency from Kucoin to Trust wallet is a simple and straightforward process. We've simplified the process of withdrawing from Kucoin into a few easy steps to have your cash in your non-custodial wallet in no time. The procedure will teach you how to withdraw money from Kucoin at any time of day or night.
Step 1: What you have to do first is go to Kucoin Exchange's official website
Step 2: Now, in the upper right-hand corner, click the Sign in icon and input your email address, and password
Step 3: Once you're in, click on the wallet icon in the upper right-hand corner of the website.
Step 4: You will be routed to the "Assets page," where you may withdraw your funds by clicking the Withdraw button.
Step 5: Once you are at the withdrawal page, you will be asked to set a Trading Password(6 -digits)
Step 6: Once that's done, you will be asked to enable 2 Factor authentication (Through SMS Verification or Google Verification)
Following that, you must install Google Authenticator on your smartphone and scan the QR code on the page to obtain a 2FA code.
Step 7: After that, pick the Virtual currency you wish to transfer from Kucoin to Trust Wallet.
Step 8: Insert the Trust Wallet address (Which can be found in the Trust wallet app).
Step 9: Pick the network you would like to transfer from Kucoin to Trust wallet (Make sure you choose either the ETH network or BSC because those are the only ones compatible with Trust wallet) and put in the total amount you're sending.
You must enter your Trading Password, 2FA code, and email verification code after transaction confirmation.
Step 10: After clicking "Withdraw," your assets will be available in your Trust Wallet within minutes.
How to Send BNB to Trust Wallet from Kucoin on Your Mobile Device
Many people find it hard to send BNB to Trust wallet from their Kucoin mobile app. We are here to set the record straight and help you do this in a matter of minutes. So, follow the simple steps below:
Step 1: Find or download the Trust wallet app on your mobile device's App store. Once downloaded, open the app
Step 2: Go to the Tokens Sections and search for the BNB Smart Chain and Hit the button
Step 3: Tap on "Receive"
Step 4: Now, all you have to do is hit the copy button to have the wallet address saved in your clipboard
Step 5: Run the Kucoin app on your smartphone
Step 6: At the bottom of the screen, you will see "Assets" tap on it and then choose "withdraw"
Step 7: After selecting Assets, use the search box to locate BNB. Tap on BNB once you've discovered it.
Step 8: After you tap on BNB, a Withdraw Crypto page will open.
Step 9: In this section, paste that copied address from Step 3.
Step 10: Then, as the Network, select "BSC ."
Step 11: Enter the amount to be withdrawn in BNB. If you wish to send all of the BNB to your Trust wallet, hit the Max button.
Step 12: Finally, press the "Withdraw" button.
How Long Does BNB Take to Transfer to Trust Wallet?
That depends on the network speed, but it should not gorge more time than a few minutes. When you have sent your BNB coins, they will show up in your wallet after a while. The transaction time can vary depending on the Ethereum blockchain load. If there is some sort of delay, then it may take anywhere between 30 minutes and 24 hours before they appear in their new home! You may also need to wait for transaction confirmation that shows up in your account balance.
Conclusion
When it comes to cryptocurrency trading, everyone anticipates withdrawal. After all, it is how you enjoy the benefits of your efforts. Although Kucoin does not enable its consumers to exchange their bitcoins for conventional cash, many people must move their cryptocurrency to other exchanges. We hope this advice was helpful to anyone wishing to transfer from Kucoin to Trust wallet; if you have any questions or suggestions, please leave them in the comment box below.
FAQ
How do I find my Kucoin wallet address? 
To find your Kucoin wallet address, head to Assets, then click Deposit. That will provide you with an automatically generated Kucoin wallet address.
Where is my Trust wallet address? 
Let's say you want to receive Ethereum into your trust wallet. Here is the instruction!

Step 1: Launch Trust Wallet.
Step 2: Get to the wallet page.
Step 3: To access your Ethereum wallet, tap "Ethereum."
Step 4: Select "Receive."
Step 5: Save your ERC20 address by tapping Copy.
How to fund a Kucoin account? 
To fund your Kucoin account, there is only a couple of steps to go through. Merely sign up for an account and finish the KYC verification. Head to the Assets page, click on Deposit, choose a currency, and click confirm. Your funds should appear in your account in minutes. 
How do I withdraw money from Kucoin cryptocurrency to my bank account? 
You cannot convert your crypto to cash on KuCoin because it does not have a fiat market; instead, you can use another exchange like Kraken and sell them for fiat currency. Then you withdraw the money from Kraken directly into your bank account.
How to convert BNB to an Ethereum Trust wallet?
Step 1: Following approval, the SWAP button in step 2 will become operational.
Step 2: Enter the amount to be swapped and press SWAP. Check that Binance-Pegged Ethereum is on top and BNB is beneath it.
Step 3: Click "Confirm" to provide your final consent. Wait till the procedure is completed.