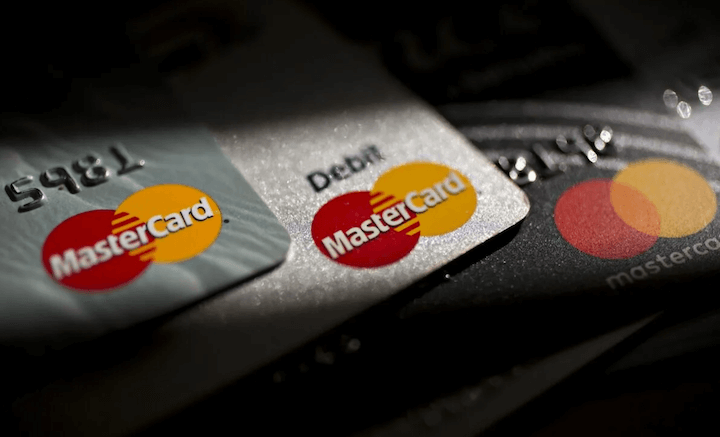 Hey there, crypto enthusiasts! Guess what? Mastercard just launched a super cool forum where all the big players in the crypto industry can gather and chat about central bank digital currencies (CBDCs). Ripple, Fireblocks, and ConsenSys are some of the awesome partners joining this initiative. So if you're into CBDCs and want to explore their potential, this is your chance!
Encouraging Conversations and Driving Innovation
The whole idea behind Mastercard's forum is to encourage collaboration and drive innovation and efficiency in the world of CBDCs. They want everyone to come together, share knowledge, and come up with brilliant new ideas. Raj Dhamodharan, the Head of Digital Assets and Blockchain at Mastercard, is all about making things better and more efficient in the CBDC space.
The Importance of Collaboration: Shaping the Future of CBDCs 
Collaboration is key, my friends! By bringing together industry giants like Ripple, Fireblocks, and ConsenSys, Mastercard's forum becomes the ultimate hub for meaningful discussions and collaboration. These partnerships have the power to shape the future of CBDCs and unlock their incredible benefits on a global scale. Talk about making a difference!
Ripple, Fireblocks, and ConsenSys: Influential Partners
Let's talk about these influential partners, shall we? Ripple, known for its amazing blockchain-based payment solutions, is totally on board with Mastercard's forum. They bring tons of experience and insights to help develop CBDCs. And it doesn't stop there! Fireblocks, the secure infrastructure provider for digital assets, and ConsenSys, the blockchain software company, are also joining the party. With their expertise, this forum is unstoppable!
Exploring the Potential of CBDCs: Increased Financial Inclusion, EnhancedSecurity, and Improved Efficiency
CBDCs have been causing quite the buzz lately, and for good reason! They offer so many advantages, like increased financial inclusion, enhanced security, and way better efficiency in cross-border transactions. With Mastercard's forum giving us a collaborative space, we can dig deep into these benefits and explore all the amazing ways CBDCs can revolutionize the financial world.
Driving Innovation and Efficiencies: Revolution of the Traditional Financial System
Mastercard is all about driving innovation and efficiency, my friends! They want to shake things up and revolutionize the traditional financial system. With CBDCs and their fancy blockchain technology and programmable money, they're on a mission to make things better. By fostering collaboration and sharing knowledge, Mastercard is pushing the boundaries of CBDC development and making sure they become a part of the global economy.
Crypto enthusiasts, it's your time to shine! By joining Mastercard's forum and collaborating with industry leaders, you can make a real impact. Your unique perspectives and ideas are invaluable in fostering innovation and driving the adoption of CBDCs on a massive scale. So don't hold back – share your thoughts and let's shape the future of digital finance together!
Conclusion: Environment Conducive to Driving Innovation and Efficiency
To wrap it up, Mastercard's forum is a game-changer in the world of CBDCs. With incredible partners like Ripple, Fireblocks, and ConsenSys on board, this forum is the place to be for driving innovation and efficiency in the crypto industry. If you're passionate about CBDCs and want to be part of the action, Mastercard's forum is your ticket to collaborate, share ideas, and contribute to the future of digital finance. Let's make some magic happen!
P.S. Want to know more about what's happening in the crypto world? Check out Fuelling NFT Sparks: Bitcoin Frontier Fund's Ordinals Accelerator takes the Stage. It's gonna be epic!