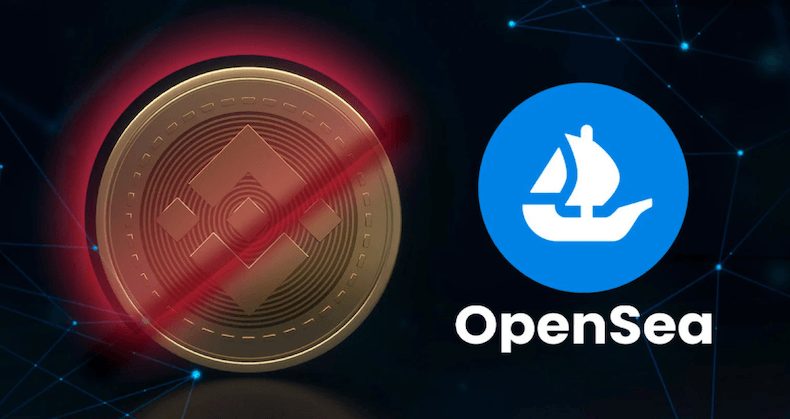 In a surprising move, OpenSea, one of the largest and most popular NFT marketplaces, has recently announced the dropping of support for Binance Smart Chain (BNB). This decision comes as a setback for users who were accustomed to the convenience and low transaction fees offered by the BNB network.
With this change, OpenSea's supported chains now stand at 10, including Ethereum, Polygon, Solana, and Avalanche. While some see this as a strategic move, refocusing on higher potential areas, others question whether it is a missed opportunity to tap into the growing Binance ecosystem. Let's figure out what are the main reasons for OpenSea to drop BNB.
Reason 1: The Evolution of the NFT Market
The NFT market has witnessed rapid growth and evolution in recent years, with new blockchain platforms emerging to cater to various needs. OpenSea's decision to drop BNB Smart Chain support reflects the dynamic nature of the industry, where platforms must adapt and refocus their resources to stay competitive.
Reason 2: Streamlining for Higher Potential
OpenSea's move to streamline its supported chains could be seen as a strategic decision to concentrate on platforms with higher growth potential. Ethereum, Polygon, Solana, and Avalanche are among the most prominent networks in the market, boasting vibrant ecosystems and a wide range of projects. By focusing on these chains, OpenSea aims to provide its users with enhanced functionality and access to a larger pool of NFTs.
Reason 3: Keeping Up with Quality Standards
Another aspect to consider is the quality control and security measures involved in supporting multiple blockchain networks. Maintaining support for numerous chains requires significant resources and attention to ensure a smooth user experience. By reducing the number of supported chains, OpenSea can better allocate its resources to maintain high standards of performance and security.
Reason 4: The Binance Smart Chain Factor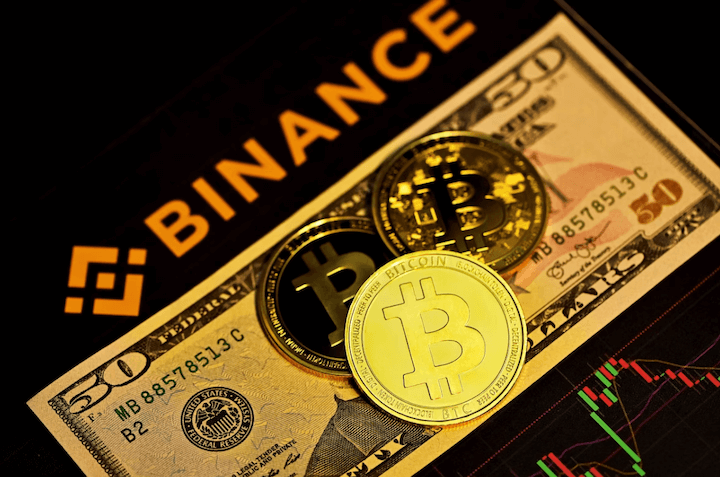 While OpenSea's decision may be seen as a strategic move, some view it as a missed opportunity to tap into the vast Binance ecosystem. Binance Smart Chain has gained significant traction in recent years, offering fast and low-cost transactions that have attracted a large user base. By dropping BNB Smart Chain support, OpenSea may alienate users who prefer the Binance ecosystem and potentially lose out on valuable market share.
Reason 5: User Convenience and Transaction Costs
One of the key advantages of using BNB Smart Chain was its low transaction fees compared to other networks. The decision to drop support for BNB Smart Chain raises concerns among users who appreciated the cost-effectiveness and efficiency of the network. It remains to be seen whether the remaining supported chains can offer comparable benefits to users in terms of transaction costs and convenience.
In the ever-evolving landscape of cryptocurrencies and NFTs, platforms like OpenSea must continuously adapt and prioritize their resources. While dropping BNB Smart Chain support may have its justifications, it is essential for OpenSea to carefully monitor market trends and user preferences to ensure they remain at the forefront of the NFT industry.
Final Thoughts: OpenSea Concentrates on Platforms with Higher Growth Potential
OpenSea's decision to drop BNB Smart Chain support reflects the company's strategic approach to concentrating on platforms with higher growth potential. By refining its supported chains, OpenSea aims to streamline operations and provide users with a more focused and enhanced NFT trading experience. However, this move also raises questions about missed opportunities within the Binance ecosystem and the impact on user convenience and transaction costs. As the NFT market continues to evolve rapidly, OpenSea must navigate this dynamic landscape to meet the ever-changing needs of crypto enthusiasts and stay ahead of the competition. Learn more about new events: The Crypto Landscape Evolves with Ledger Live and PayPal Integration.